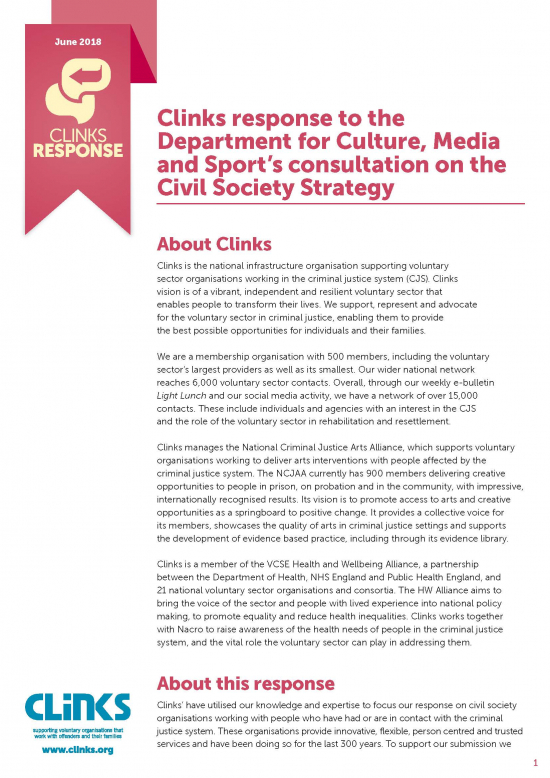 Clinks responded to the Department for Culture, Media and Sport's consultation on the Civil S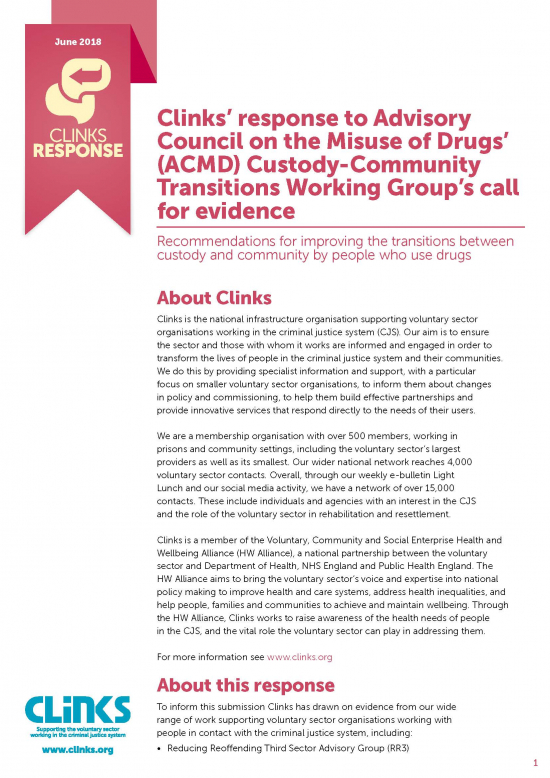 Our response to the call for evidence on recommendations for improving the transitions between custody and community by people who use drugs.
Clinks has responded to HM Government's consultation on transforming the response to domestic abuse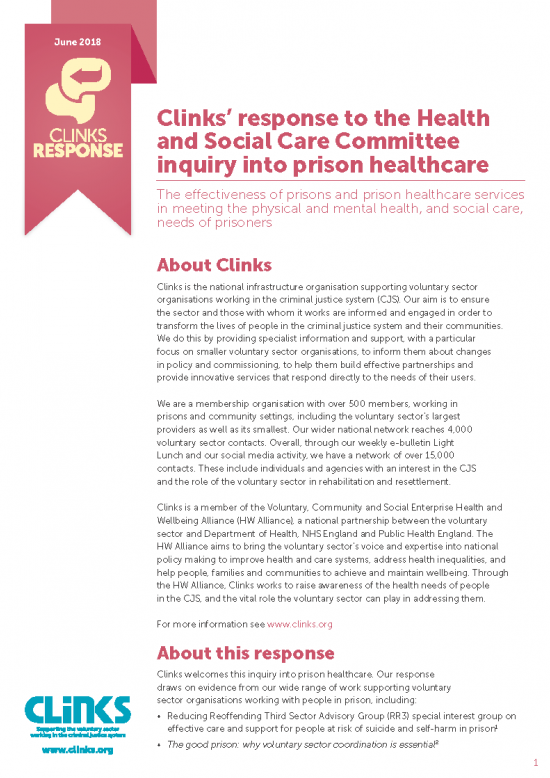 Clinks submitted evidence to the Health and Social Care Committee inquiry into prison healthcare.
Clinks has responded to the All Party Parliamentary Group on women in the penal system's inquiry in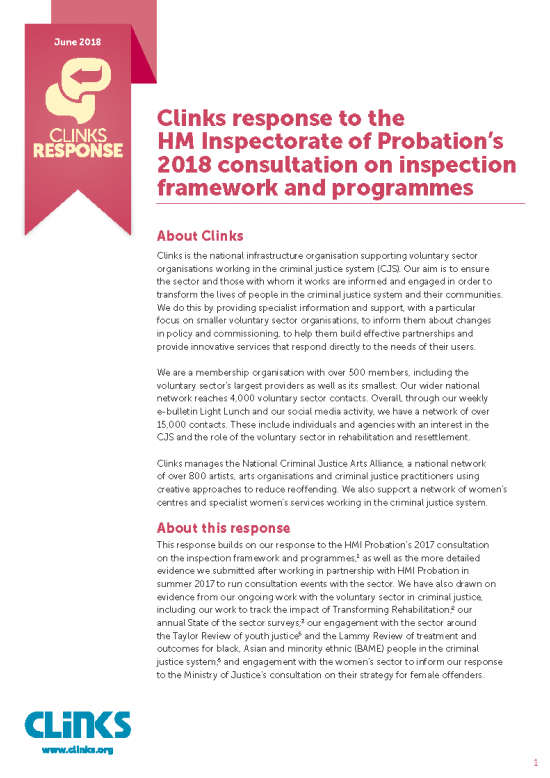 Clinks has responded to HM Inspectorate of Probation's 2018 consultation on its inspection framework and programmes.