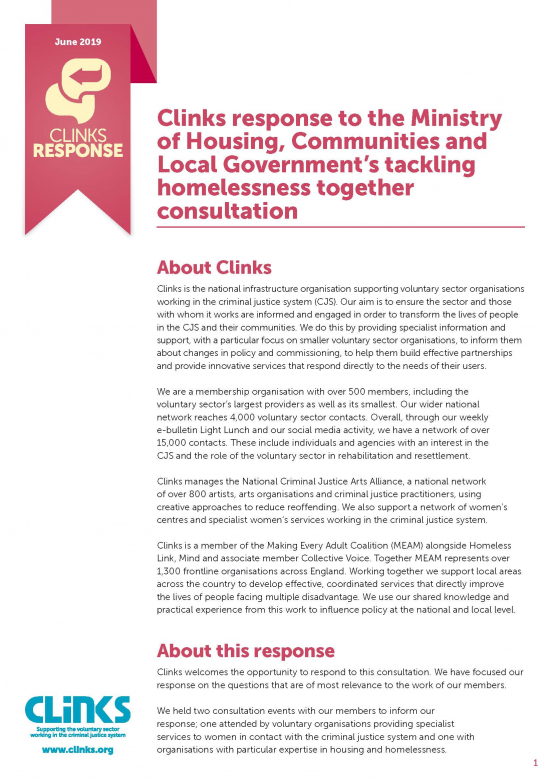 Clinks has responded to the Ministry of Housing, Communities and Local Government's tacking homelessness together consultation.
Report on consultation with voluntary sector practitioners and service users
Our response focused on the experience of men and boys in the criminal justice system.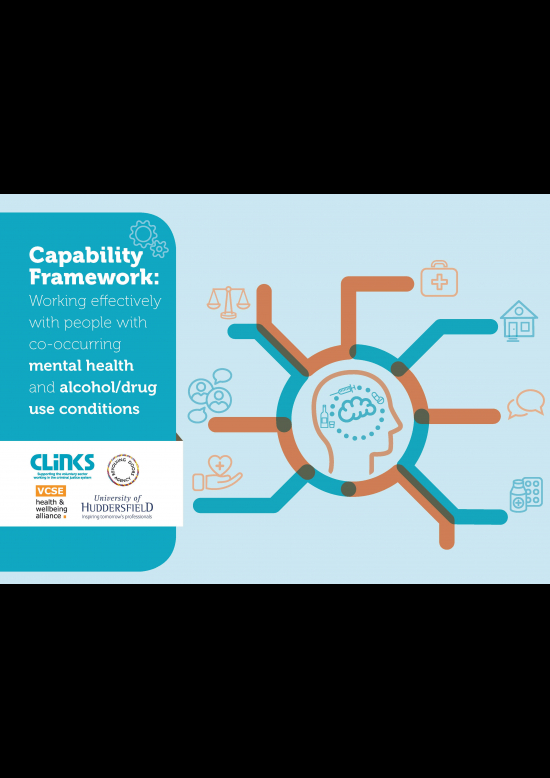 The capability framework describes the values, knowledge and skills required for effective care of people with co-occurring conditions.