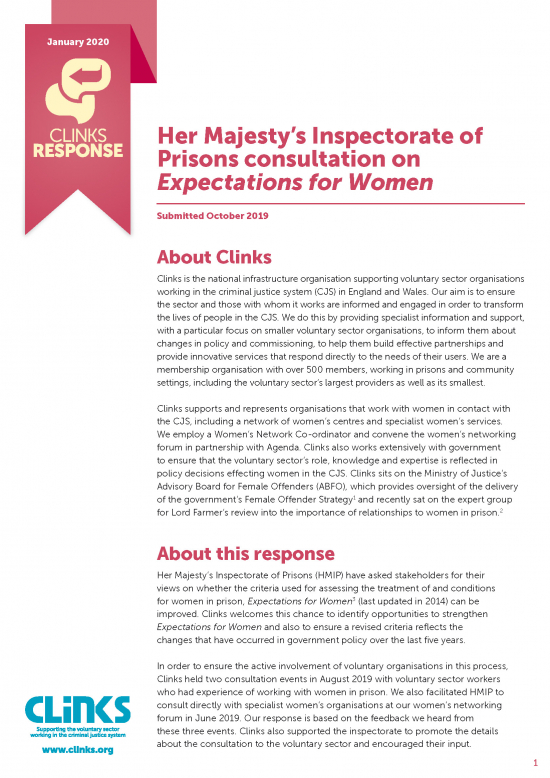 Clinks welcomes this chance to identify opportunities to strengthen HMIP's Expectations for Women and also to ensure the revised criteria reflect the changes that have occurred in government policy over the last five years. 
Our response focusses on the health inequalities faced by a large group of people in the criminal justice system, the link between poor health and coming into contact with the criminal justice system, and how prevention is of central importance to address the health inequalities they face.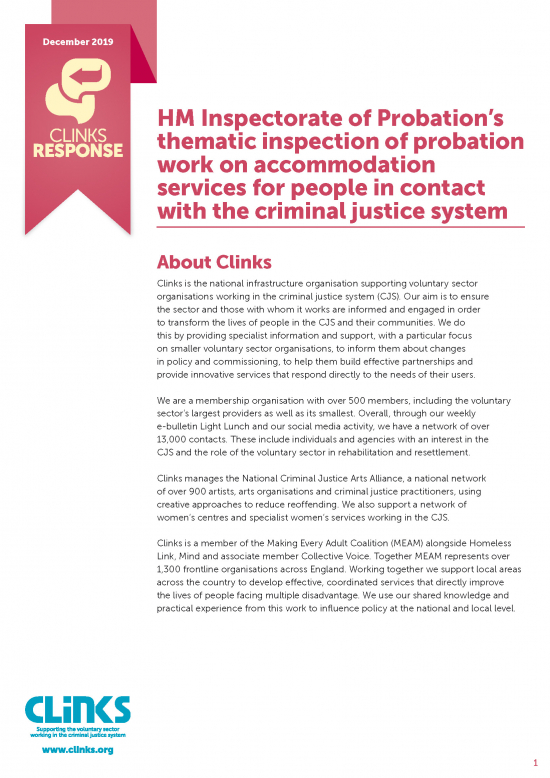 The response shows that there is both a clear lack of appropriate accommodation for people in the criminal justice system and many significant practical barriers in the way of people trying to access what is available.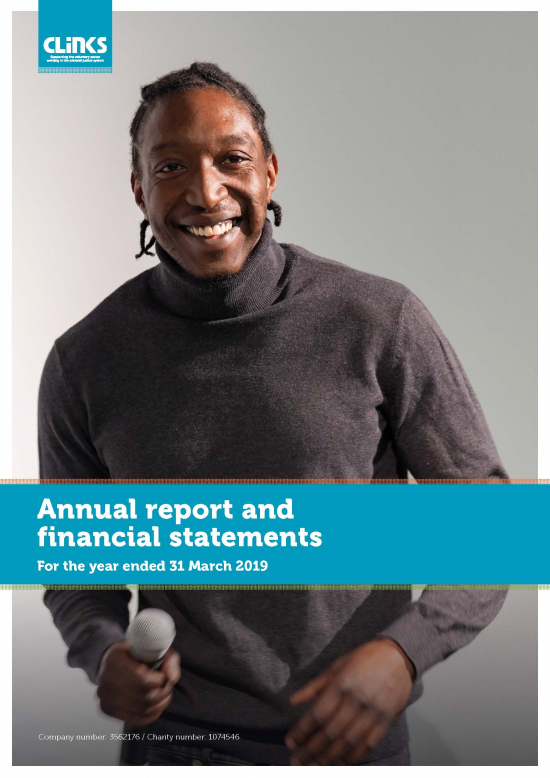 The trustees present their annual report and the audited financial statements.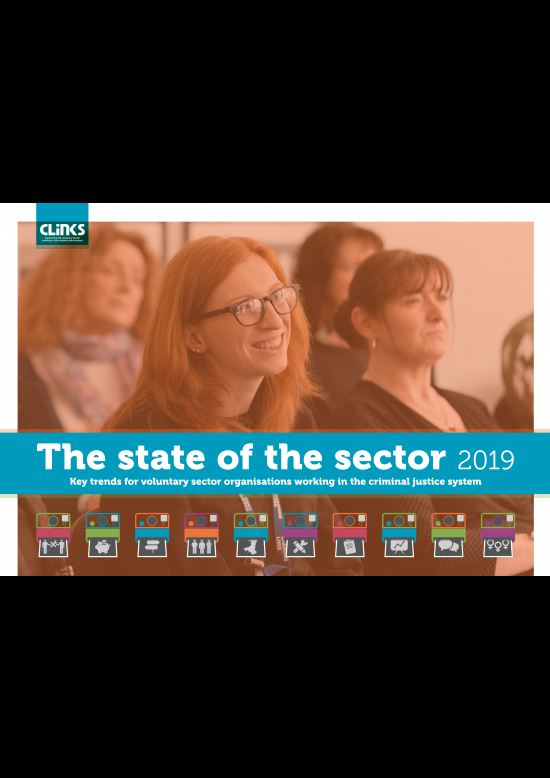 Key trends for voluntary sector organisations working in the criminal justice system