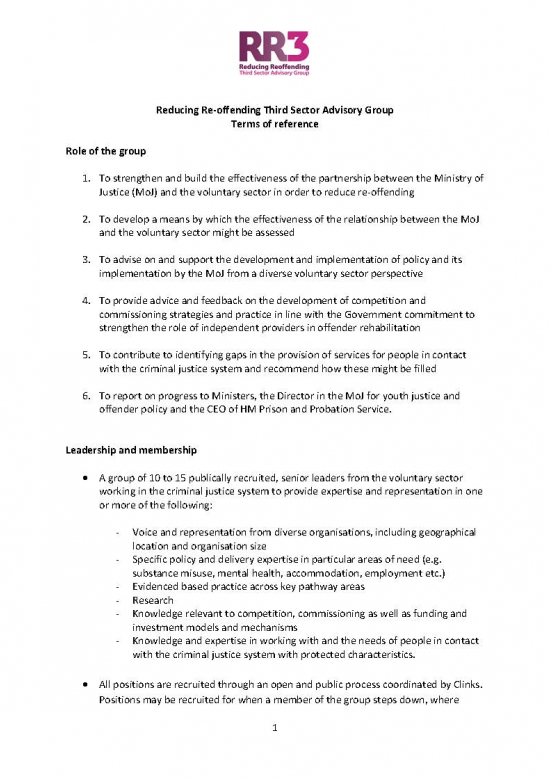 The Reducing Reoffending Third Sector Advisory Group (RR3) exists with the purpose of building a strong and effective partnership between the voluntary sector and the Ministry of Justice (MoJ).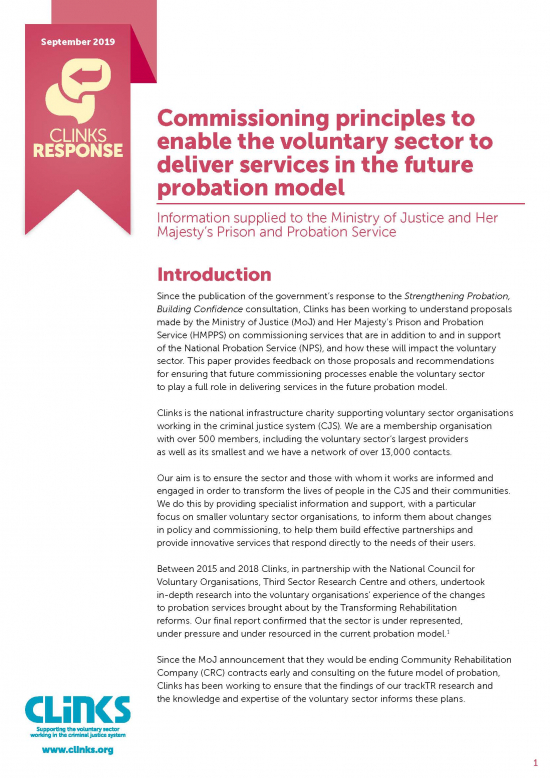 Information supplied to the Ministry of Justice and Her Majesty's Prison and Probation Service
Our response focusses on the voluntary sector's vital contribution, the current challenges the sector faces, and recommendations for a Labour government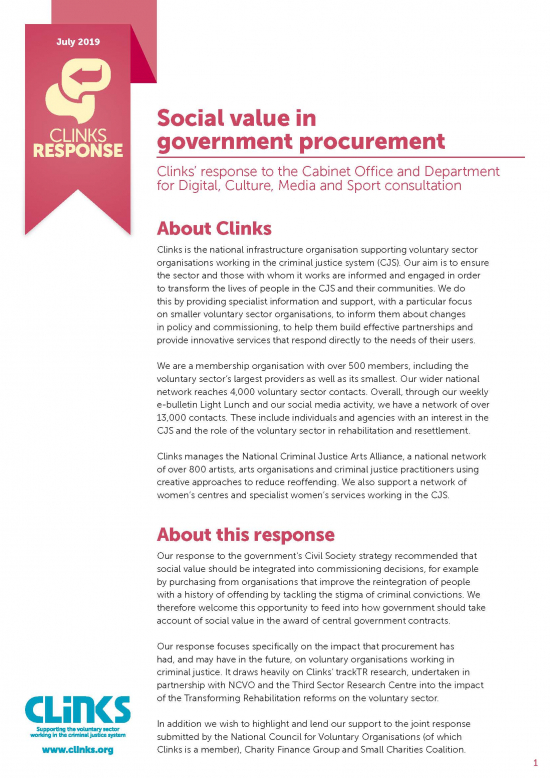 Clinks' response to the Cabinet Office and Department for Digital, Culture, Media and Sport consultation.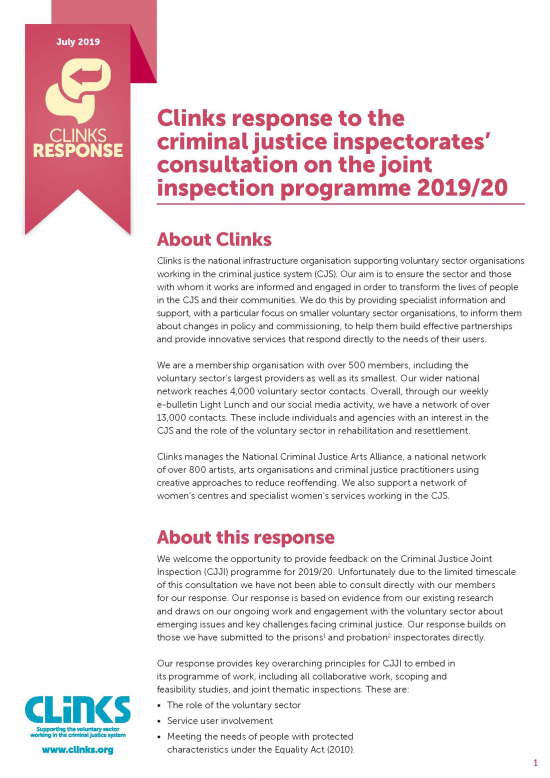 Our response is based on evidence from our existing research and draws on our ongoing work and engagement with the voluntary sector about emerging issues and key challenges facing criminal justice.