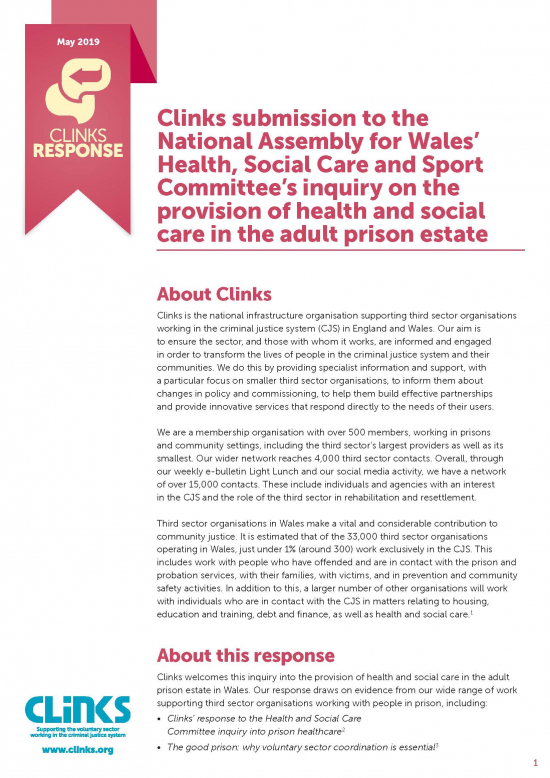 Clinks welcomes the inquiry into the provision of health and social care in the adult prison estate in Wales.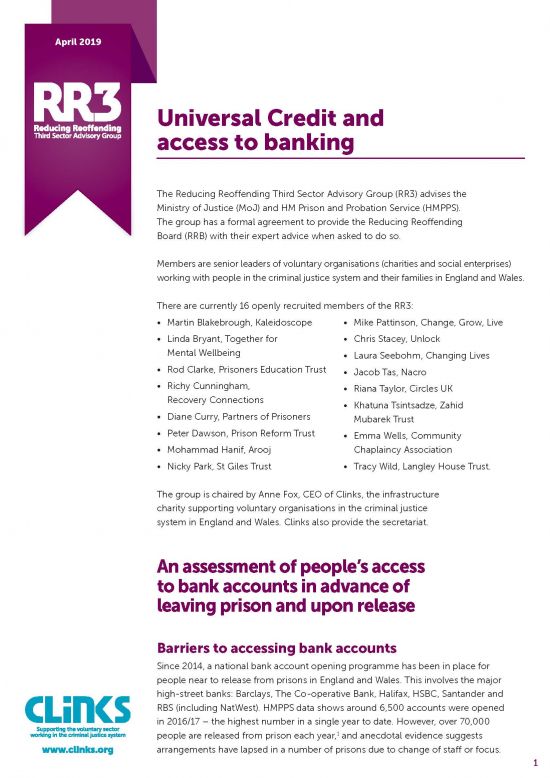 The Reducing Reoffending Third Sector Advisory Group (RR3) submitted evidence to the Reducing Reoffending Board (RRB) on the barriers people face in accessing bank accounts and Universal Credit in advance of leaving prison and upon release.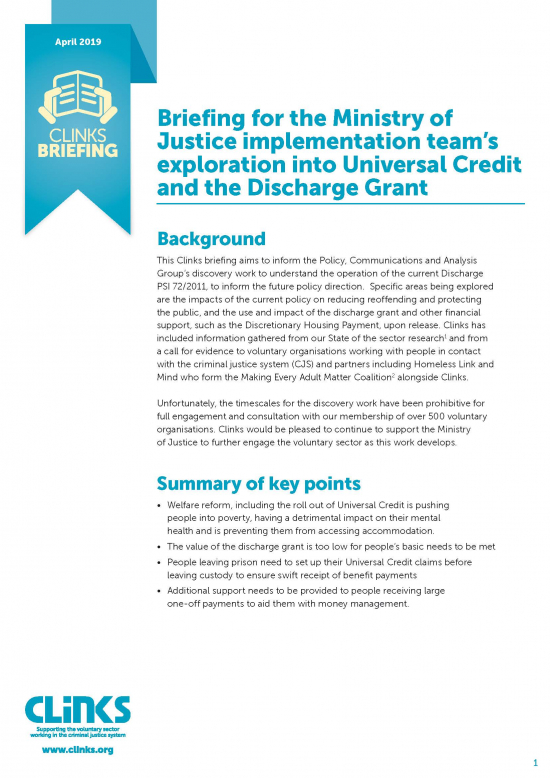 This Clinks briefing for the Ministry of Justice sets out the impacts of the current discharge grant policy on the wellbeing of people leaving prison and on rates of reoffending.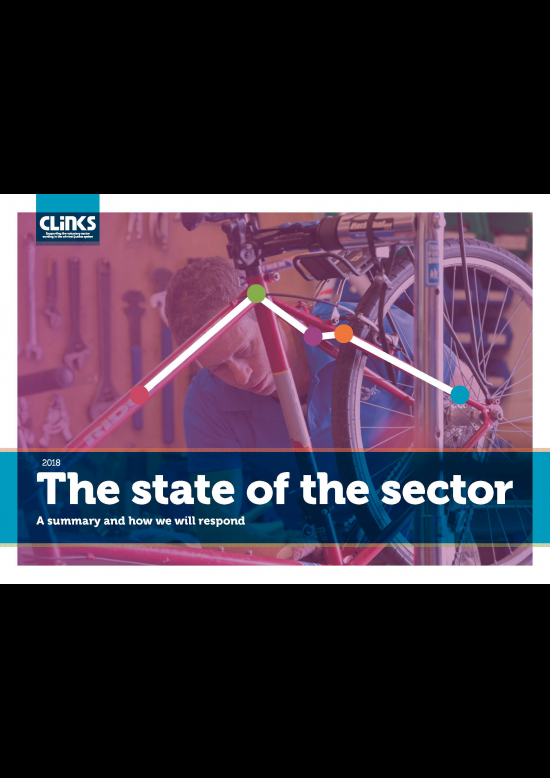 This summary of our State of the sector 2018 report sets out the key findings from our resear
Our response provides two overarching priorities that we recommend are embedded into the inspection standards for probation providers.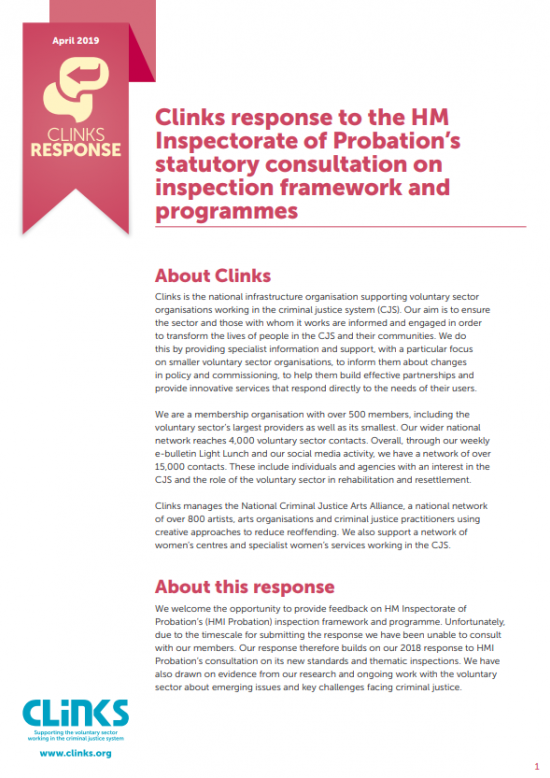 Our response to HM Inspectorate of Probation's consultation on its inspection framework and programmes focuses on proposed topics for thematic inspections.