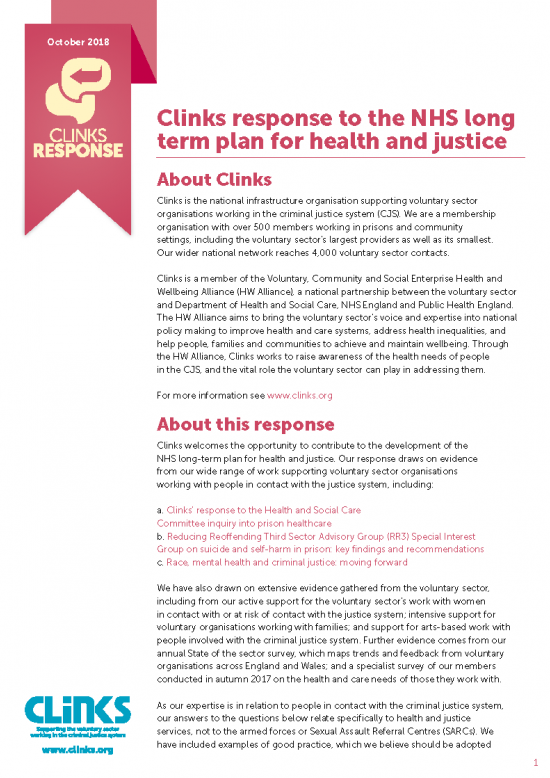 Clinks welcomes the opportunity to contribute to the development of the NHS long-term plan for health and justice. Our response draws on evidence from our wide range of work supporting voluntary sector organisations working with people in contact with the justice system.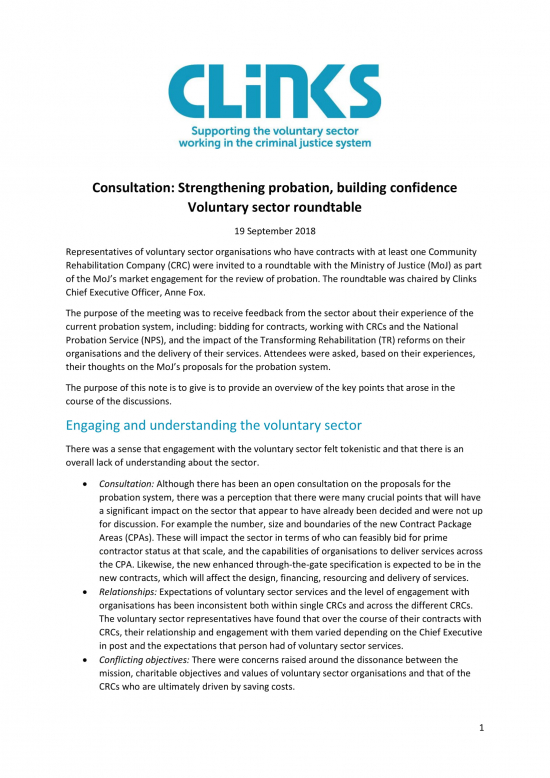 Thematic notes from the probation review voluntary sector roundtable
In June 2018, The Ministry of Justice published its long-awaited Female Offender Strategy, which se
Our response outlines the link between women experiencing domestic abuse and having contact with the criminal justice system.