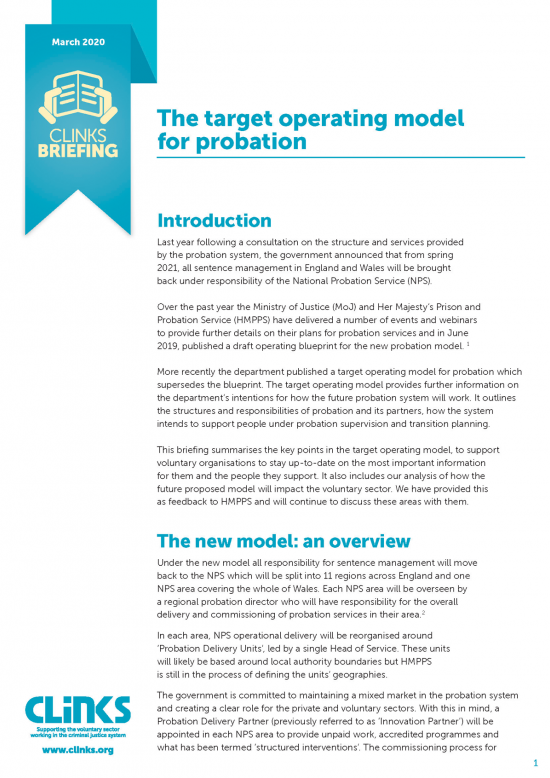 This briefing gives an in-depth analysis of Her Majesty's Prison and Probation Service's (HMPPS) target operating model for probation published on 3rd March 2020 and its implications for the voluntary sector.
This is a joint response by Clinks, EQUAL and Barrow Cadbury Trust. Our response specifically focuses on the experience and outcomes of BAME children in the youth justice system.
Older people are the fastest growing age group in the prison population. There are triple the number of people aged 60 and over in prison than there were 16 years ago. This response details a range of issues facing older people in prison and gives recommendations for how the criminal justice system can adapt to meet their needs.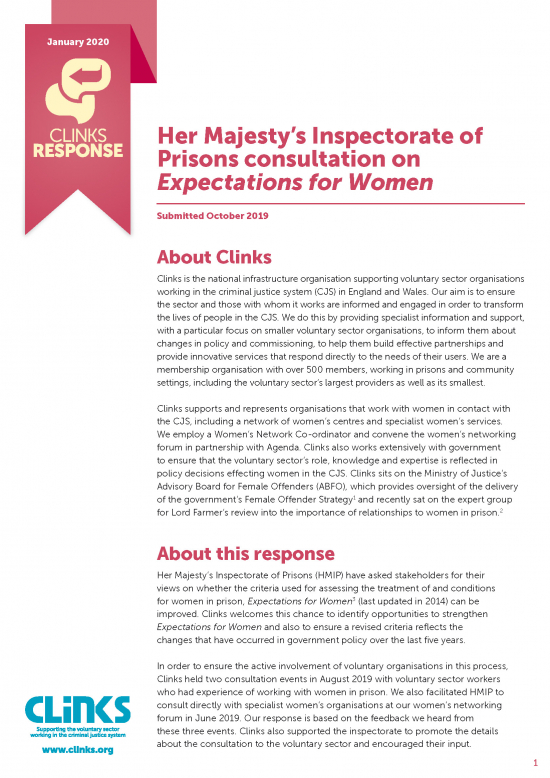 Clinks welcomes this chance to identify opportunities to strengthen HMIP's Expectations for Women and also to ensure the revised criteria reflect the changes that have occurred in government policy over the last five years. 
Our response focusses on the health inequalities faced by a large group of people in the criminal justice system, the link between poor health and coming into contact with the criminal justice system, and how prevention is of central importance to address the health inequalities they face.