This evidence review by Dr Lucy Baldwin, Senior Lecturer and researcher at De Montford University, reviews the current evidence base of maternal imprisonment and the impact of this imprisonment on the children affected.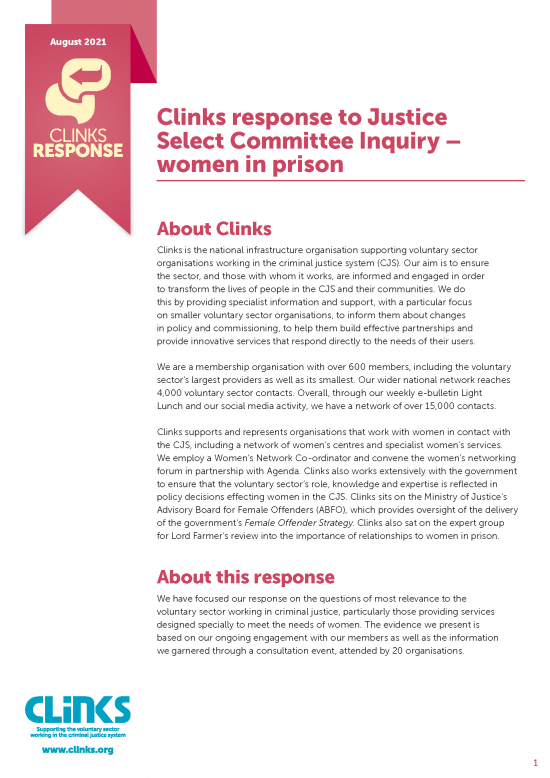 Clinks submitted a response to the Justice Select Committee's Inquiry into women in prison.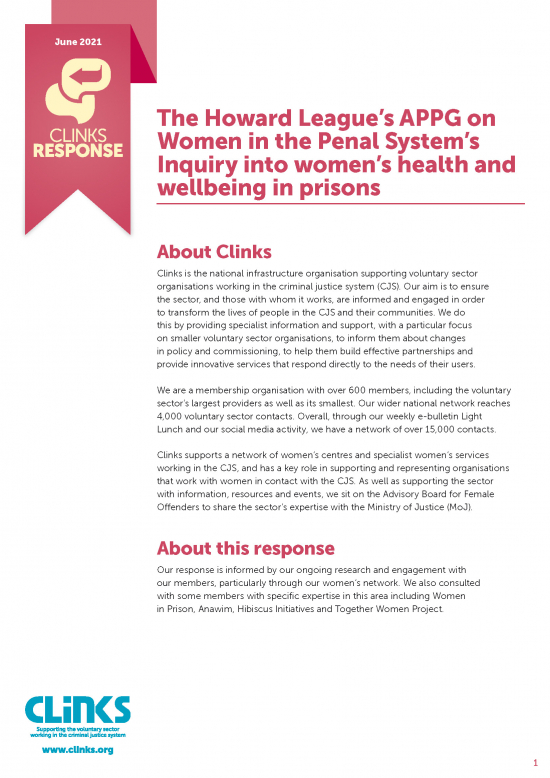 Clinks submitted evidence to the Howard League's APPG on Women in the Penal System's Inquiry into women's health and wellbeing in prisons.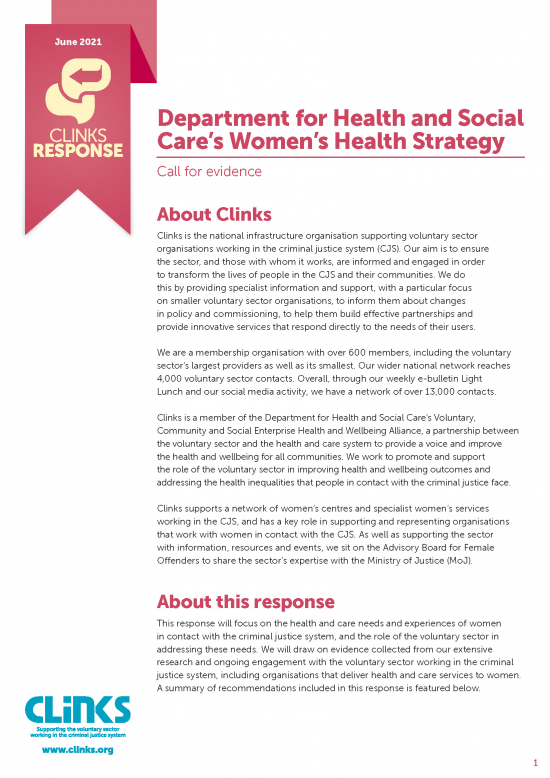 This response focuses on the health and care needs and experiences of women in contact with the criminal justice system, and the role of the voluntary sector in addressing these needs.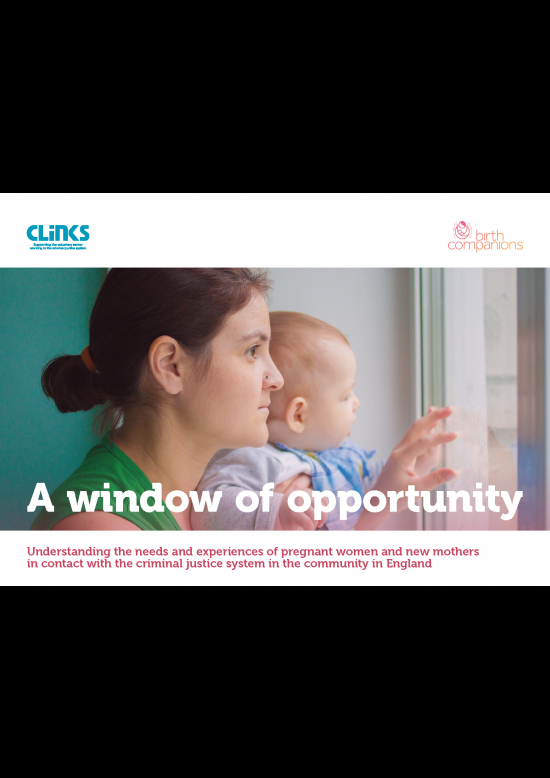 Understanding the needs and experiences of pregnant women and new mothers in contact with the criminal justice system in the community in England
Clinks facilitated an event on behalf of the Ministry of Justice to update the voluntary sector working in criminal justice about the plans for the Residential Women's Centre (RWC) pilots announced in the Female Offender Strategy.