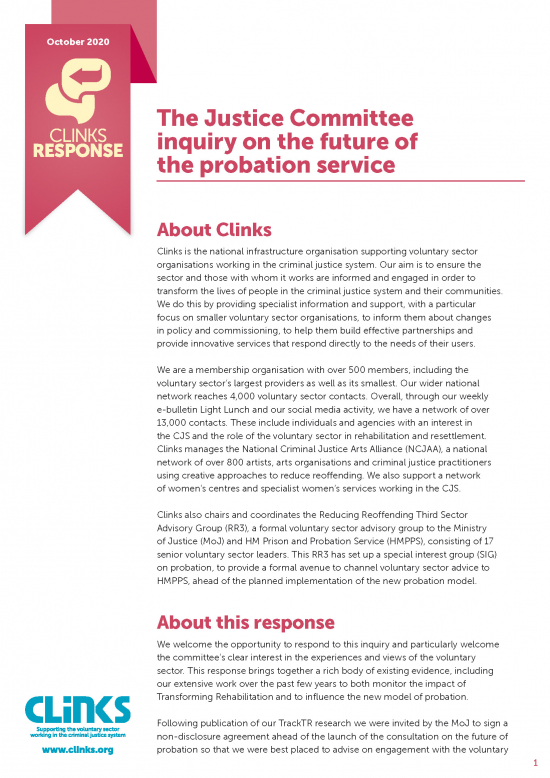 Clinks submitted evidence to the Justice Committee inquiry on the future of the probation service. Our response focuses on the opportunities and concerns we have about the long-term future involvement of the voluntary sector in the reformed probation service.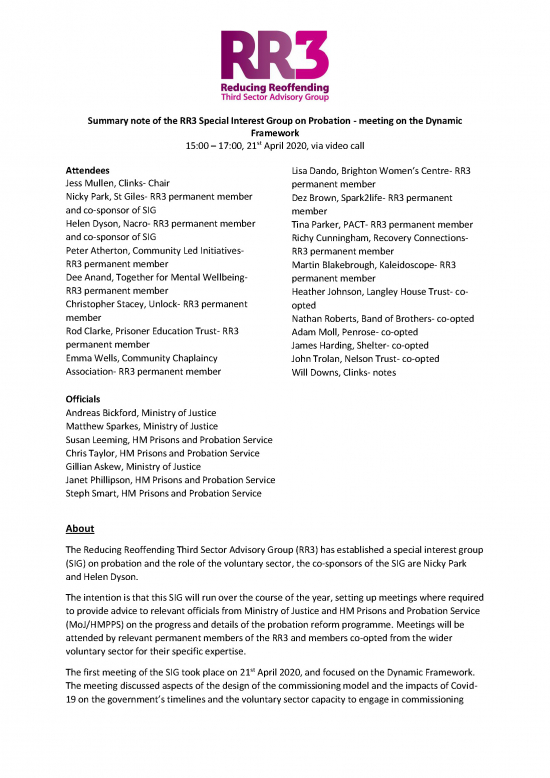 Meeting on the Dynamic Framework - April 2020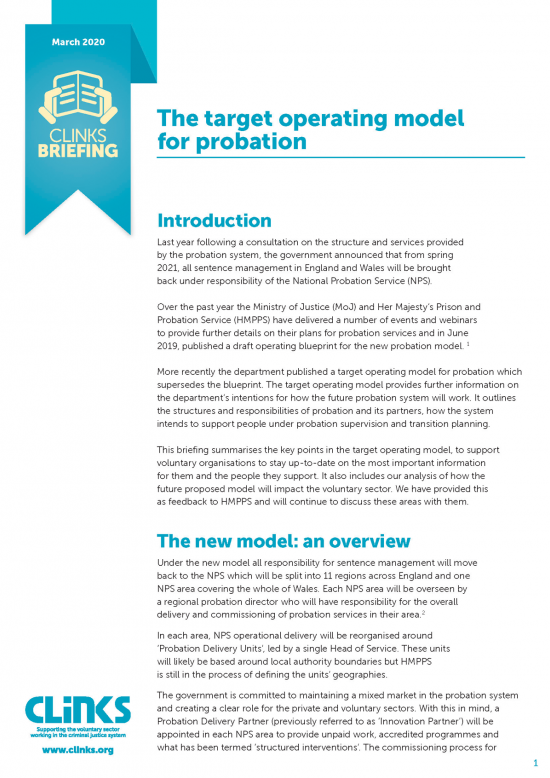 This briefing gives an in-depth analysis of Her Majesty's Prison and Probation Service's (HMPPS) target operating model for probation published on 3rd March 2020 and its implications for the voluntary sector.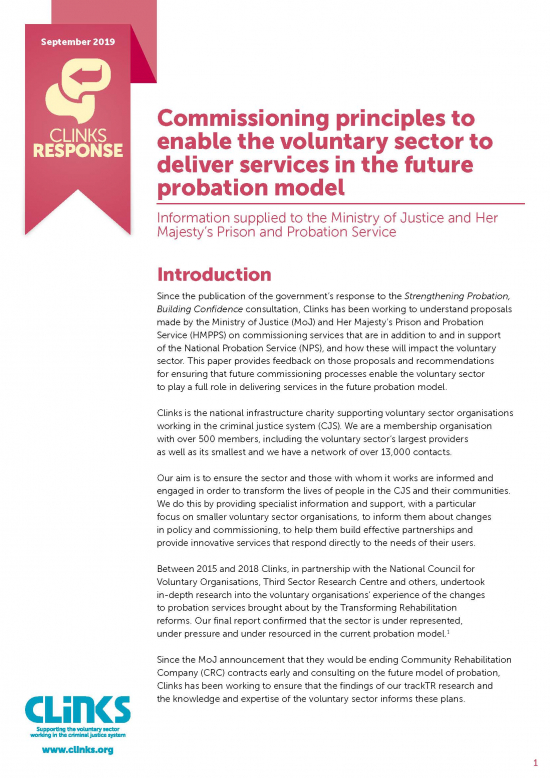 Information supplied to the Ministry of Justice and Her Majesty's Prison and Probation Service