Clinks has written to Nadhim Zahawi MP, Minister for COVID Vaccine Deployment and the Joint Committee of Vaccination and Immunisation to request that people in prison and those who work with them, including voluntary sector staff and volunteers, are given priority vaccination against Covid-19.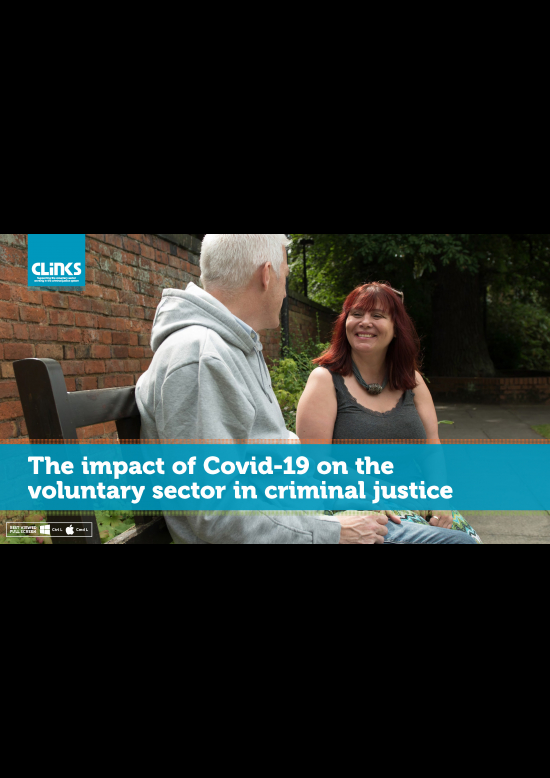 This report looks at the profound impact Covid-19 has had on voluntary organisations in the criminal justice system and the people they support.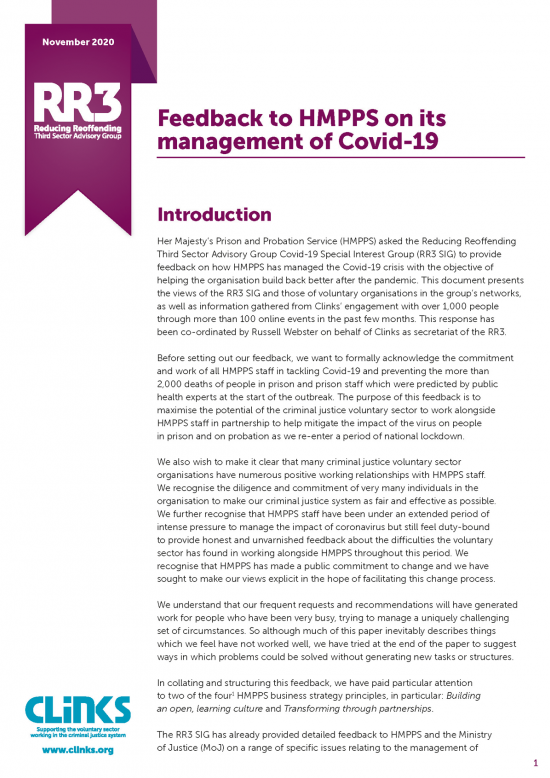 The Reducing Reoffending Third Sector Advisory Group (RR3) special interest group on Covid-19 has submitted feedback to HM Prison and Probation Service (HMPPS) on its management of the pandemic.