In June 2018, The Ministry of Justice published its long-awaited Female Offender Strategy, which se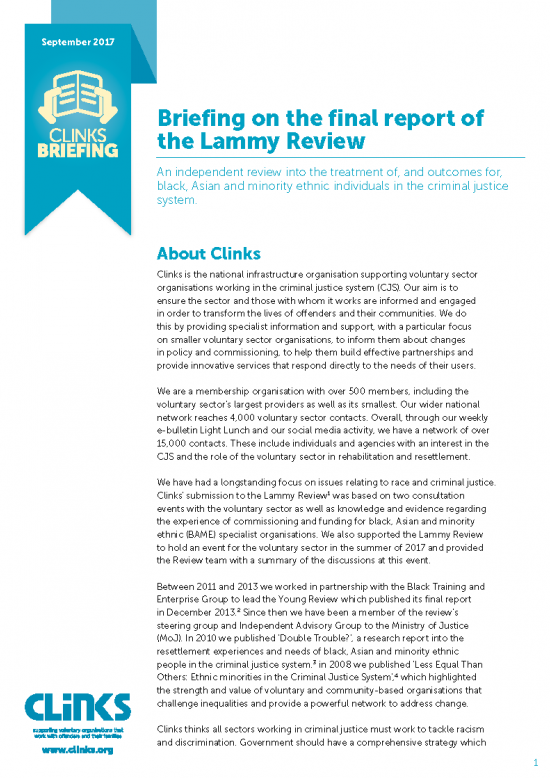 The treatment of, and outcomes for, black, Asian and minority ethnic people in the criminal justice system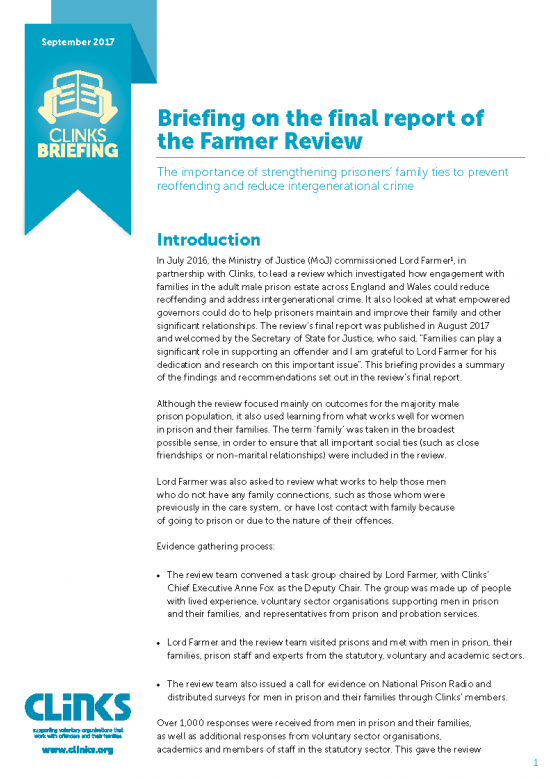 This briefing outlines the key findings and recommendations of the Farmer Review.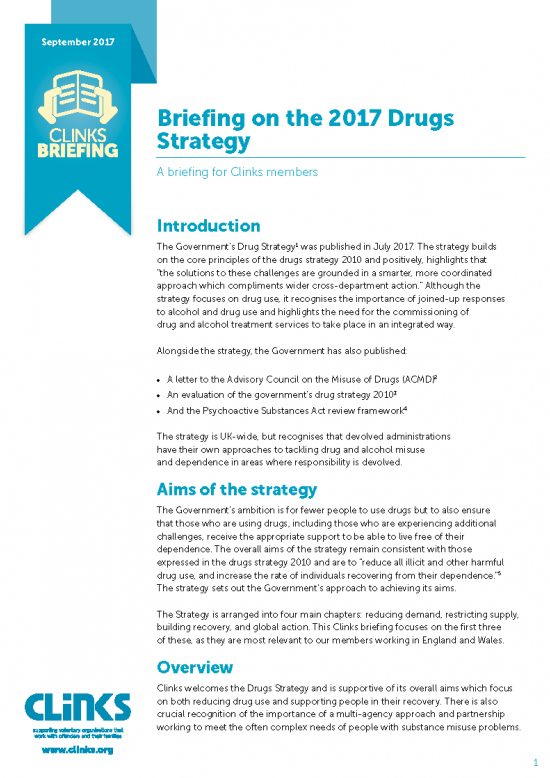 The Government published the Drug Strategy in July, which Clinks welcomes.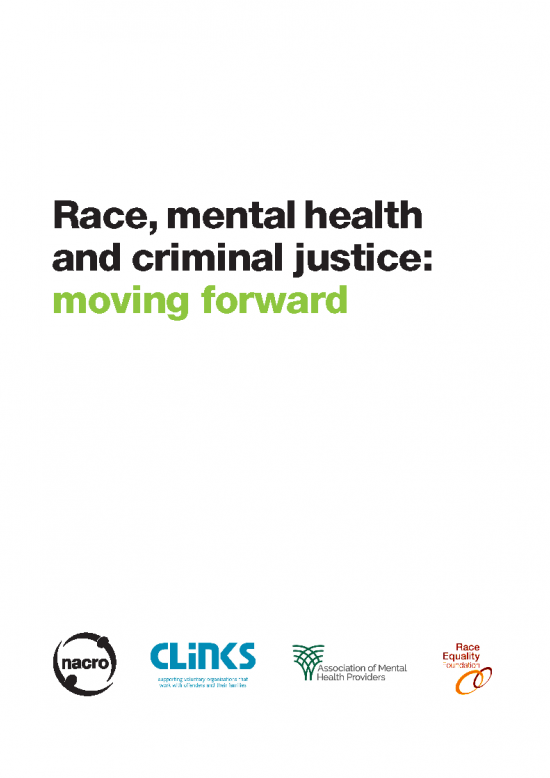 This joint briefing from Nacro, Clinks, Association for Mental Health Providers, and the Race Equality Foundation exp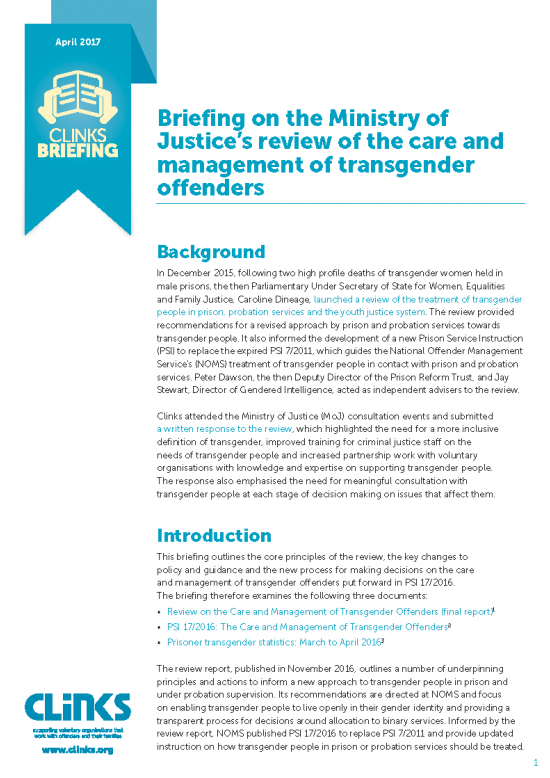 Briefing on the core principles of the Ministry of Justice's review into the care and management of transgender people in contact with the criminal justice system.