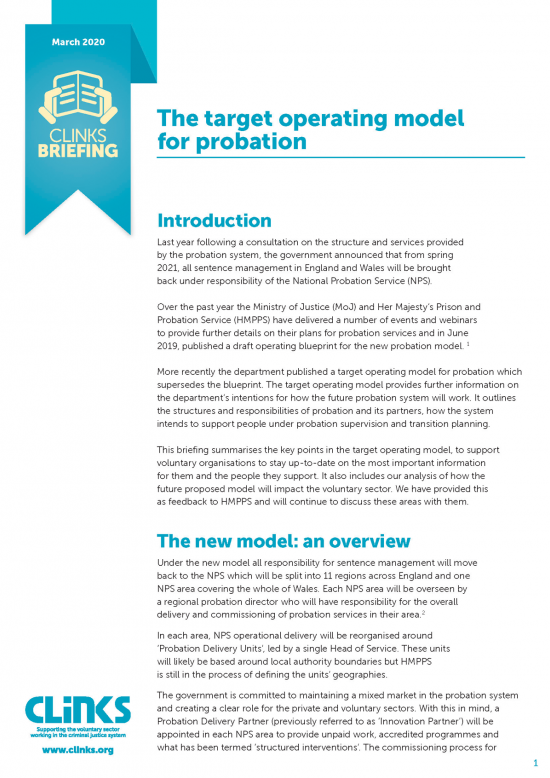 This briefing gives an in-depth analysis of Her Majesty's Prison and Probation Service's (HMPPS) target operating model for probation published on 3rd March 2020 and its implications for the voluntary sector.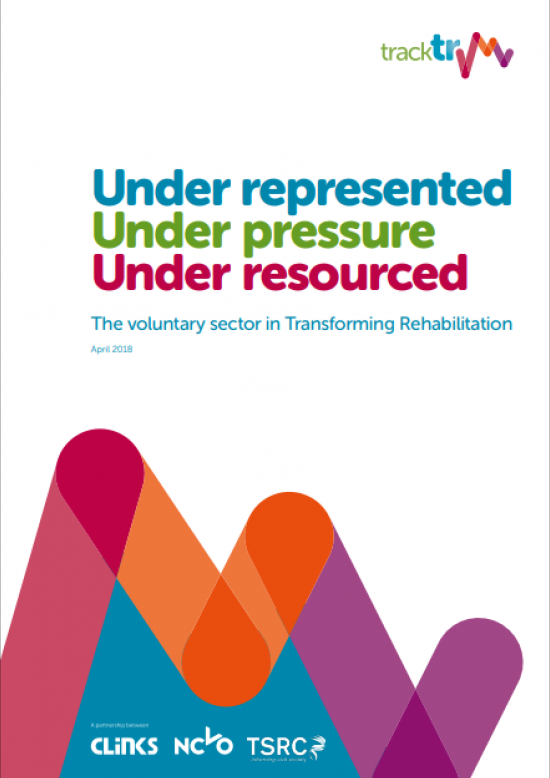 The voluntary sector in Transforming Rehabilitation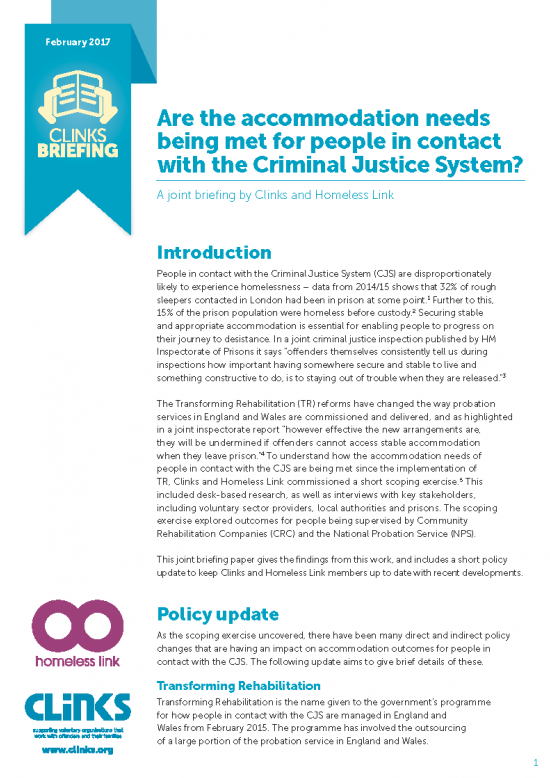 Clinks and Homeless Link commissioned a short scoping exercise to understand how the accommodation
An overview of how probation services are managed and delivered in Wales and South West England following the Transforming Rehabilitation reforms.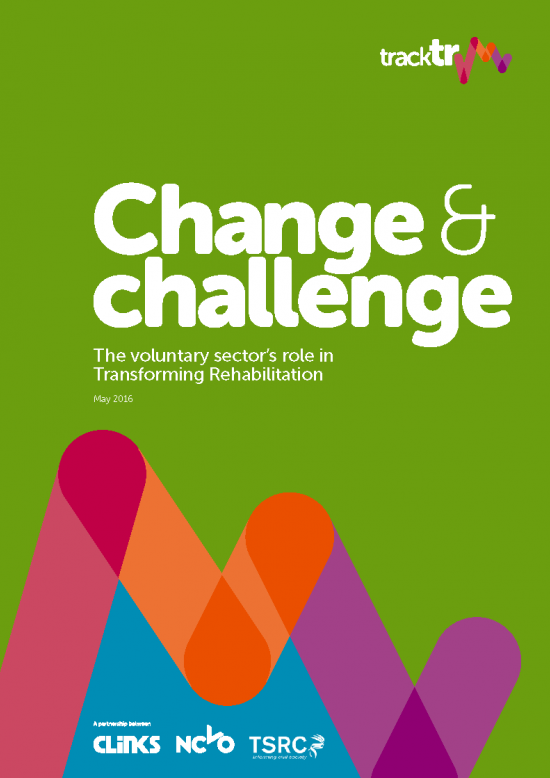 The second report in a series looking at the voluntary sector's role in Transforming Rehabilitation.