In our response we make a series of recommendations, including: for the Ministry of Justice (MoJ) to proactively work to consult with voluntary organisations in the development of policy reform; that key performance indicators are developed for prisons; and that every prison should consider adopting the voluntary sector coordination model.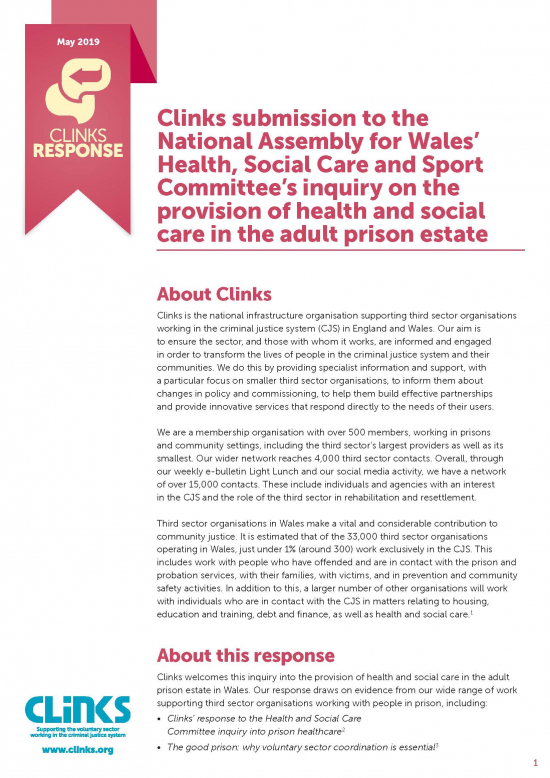 Our response draws on evidence from our work supporting voluntary sector organisations working with people in prison, alongside evidence gathered from voluntary sector organisations working in Welsh prisons, consulted with specifically for this submission.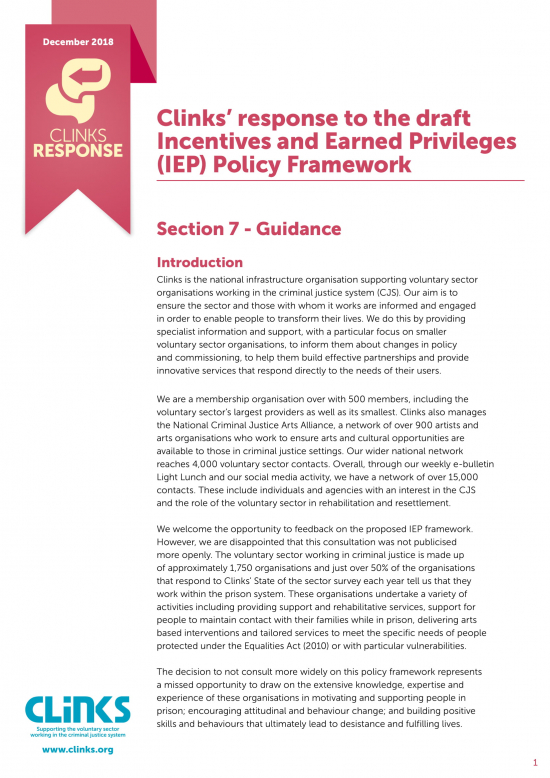 Clinks' response focuses on the contribution that voluntary sector partners can play, implications for people protected under the Equalities Act (2010), family ties, and service user involvement.
Our response focuses on the impact that the make up and size of the prison population has on safe and effectively managed prisons.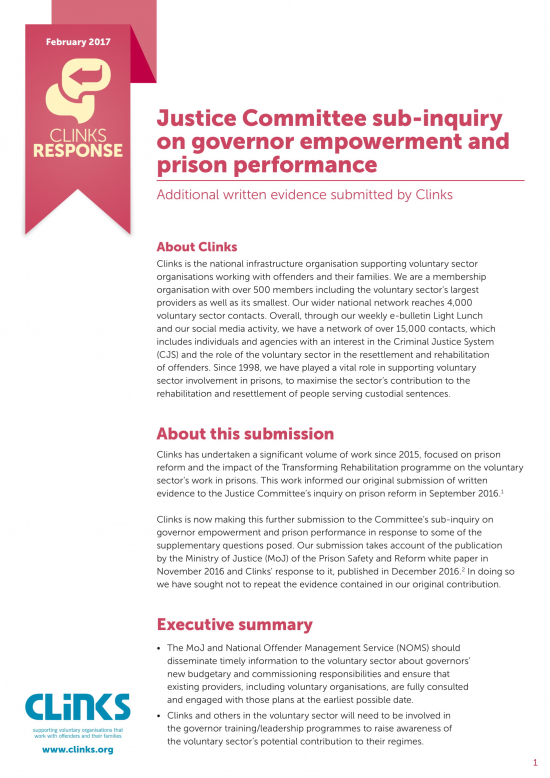 Additional written evidence submitted by Clinks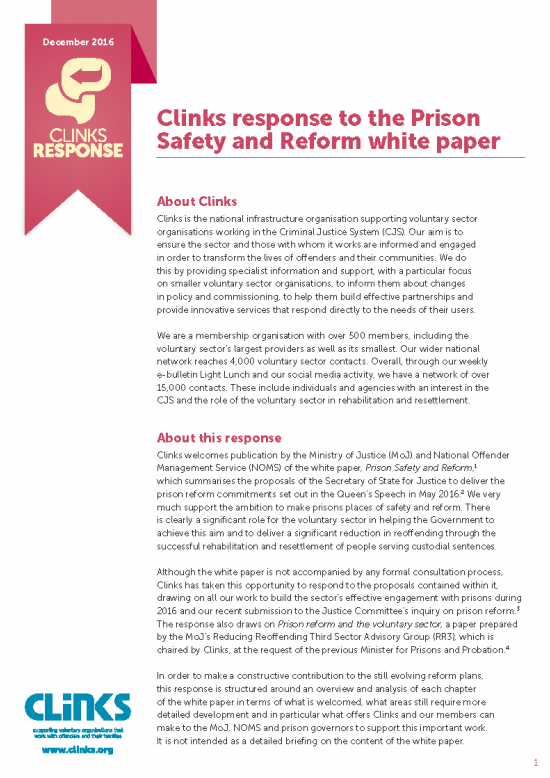 Clinks response to the Prison Safety and Reform white paper.