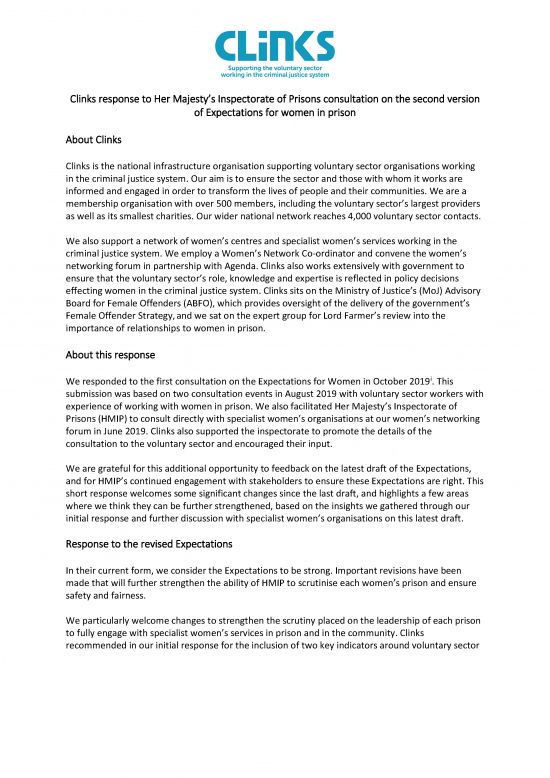 Clinks provided further feedback to Her Majesty's Inspectorate of Prisons (HMIP) on the development of a revised set of Expectations for Women, the criteria used to conduct inspections of women's prisons.
Older people are the fastest growing age group in the prison population. There are triple the number of people aged 60 and over in prison than there were 16 years ago. This response details a range of issues facing older people in prison and gives recommendations for how the criminal justice system can adapt to meet their needs.
This is a joint response by Clinks, EQUAL and Barrow Cadbury Trust. Our response specifically focuses on the experience and outcomes of BAME children in the youth justice system.
In our response we make a series of recommendations, including: for the Ministry of Justice (MoJ) to proactively work to consult with voluntary organisations in the development of policy reform; that key performance indicators are developed for prisons; and that every prison should consider adopting the voluntary sector coordination model.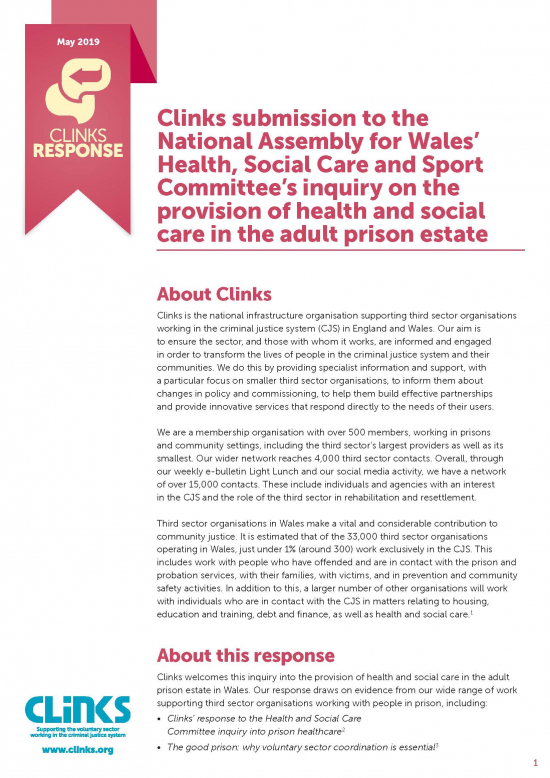 Our response draws on evidence from our work supporting voluntary sector organisations working with people in prison, alongside evidence gathered from voluntary sector organisations working in Welsh prisons, consulted with specifically for this submission.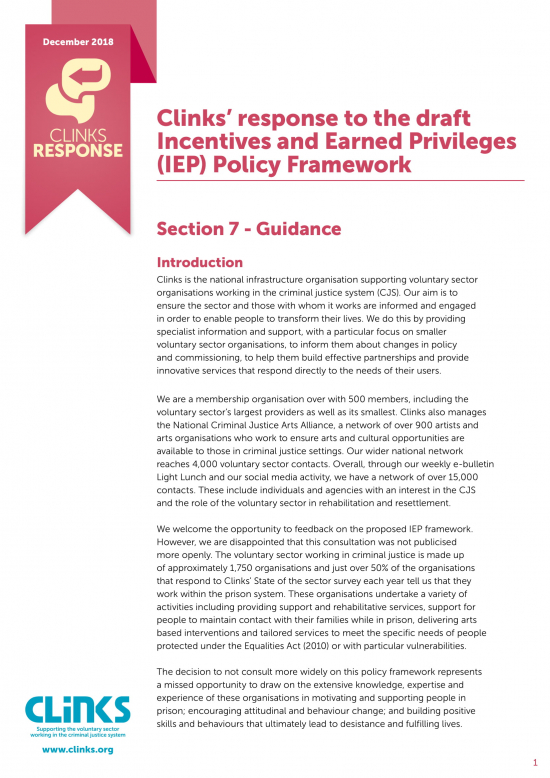 Clinks' response focuses on the contribution that voluntary sector partners can play, implications for people protected under the Equalities Act (2010), family ties, and service user involvement.