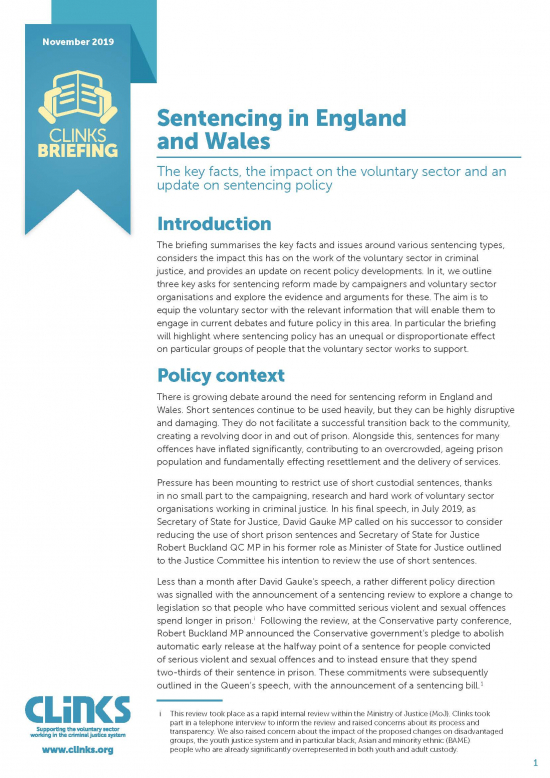 The key facts, the impact on the voluntary sector and an update on sentencing policy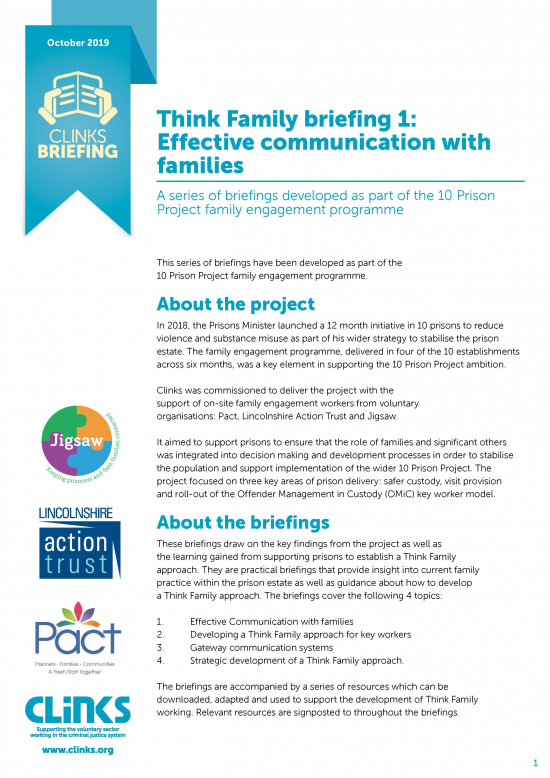 This series of briefings have been developed as part of the 10 Prison Project family engagement programme.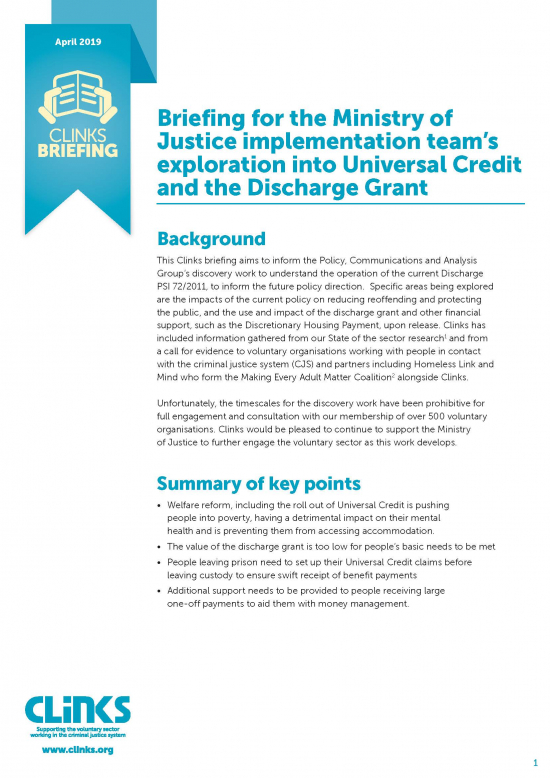 This Clinks briefing for the Ministry of Justice sets out the impacts of the current discharge grant policy on the wellbeing of people leaving prison and on rates of reoffending.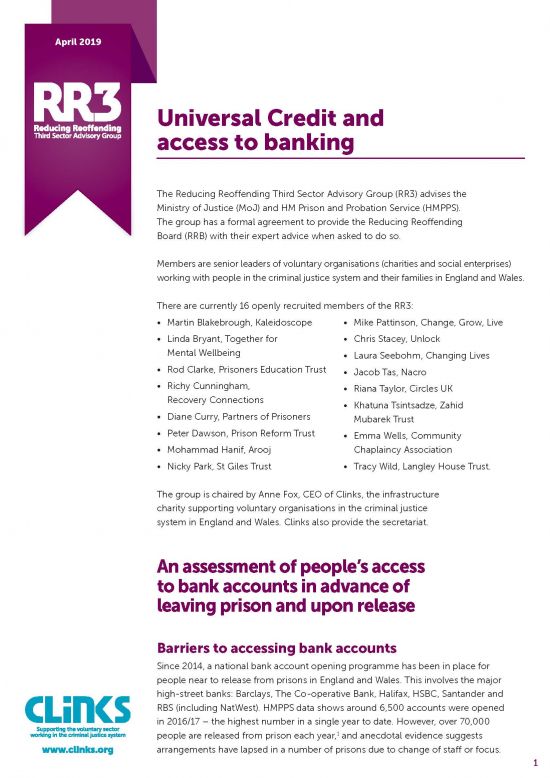 The Reducing Reoffending Third Sector Advisory Group (RR3) submitted evidence to the Reducing Reoffending Board (RRB) on the barriers people face in accessing bank accounts and Universal Credit in advance of leaving prison and upon release.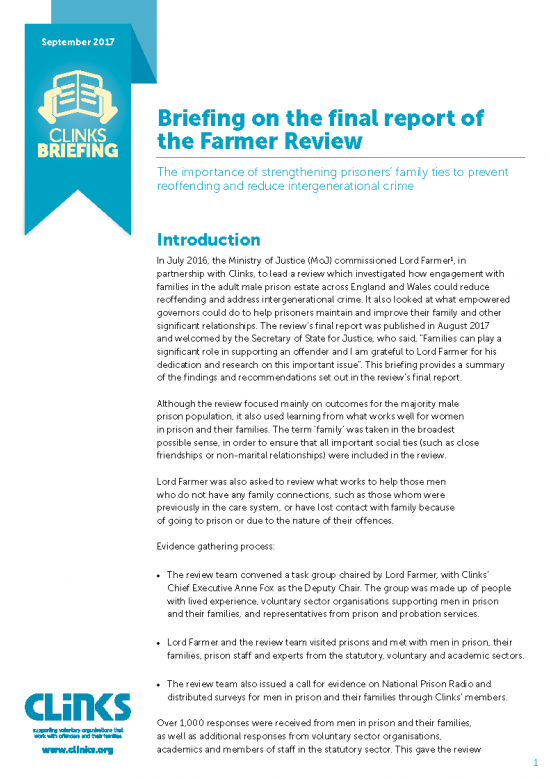 This briefing outlines the key findings and recommendations of the Farmer Review.
In this discussion paper, the RR3 sets out key issues and ideas that we believe will support the voluntary sector's engagement with the prison reform programme.