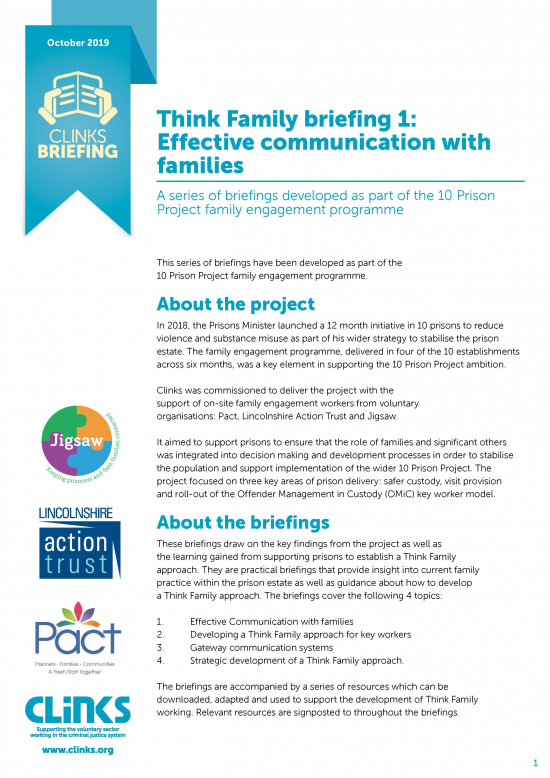 This series of briefings have been developed as part of the 10 Prison Project family engagement programme.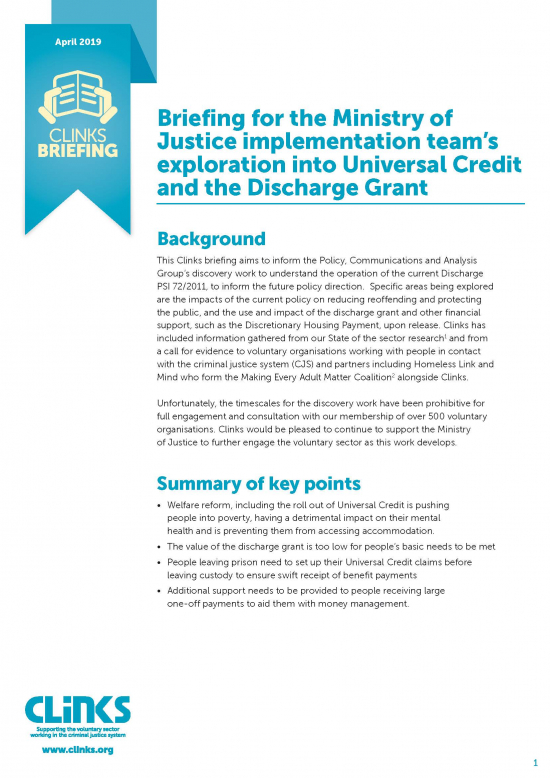 This Clinks briefing for the Ministry of Justice sets out the impacts of the current discharge grant policy on the wellbeing of people leaving prison and on rates of reoffending.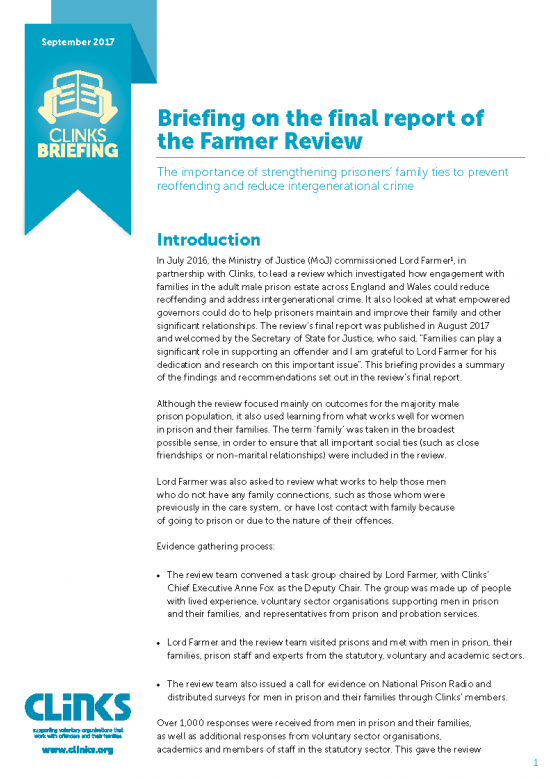 This briefing outlines the key findings and recommendations of the Farmer Review.
The role of the voluntary and private sector in providing opportunities for rehabilitation for people on temporary release
Increasingly there is a recognition of the distinct needs experienced by women in contact with the criminal justice s
This briefing covers potential opportunities for voluntary sector organisations to be involved in healthcare services for people in contact with the criminal justice system.