Our response focusses on the voluntary sector's vital contribution, the current challenges the sector faces, and recommendations for a Labour government
Report on consultation with voluntary sector practitioners and service users
Our response focused on the experience of men and boys in the criminal justice system.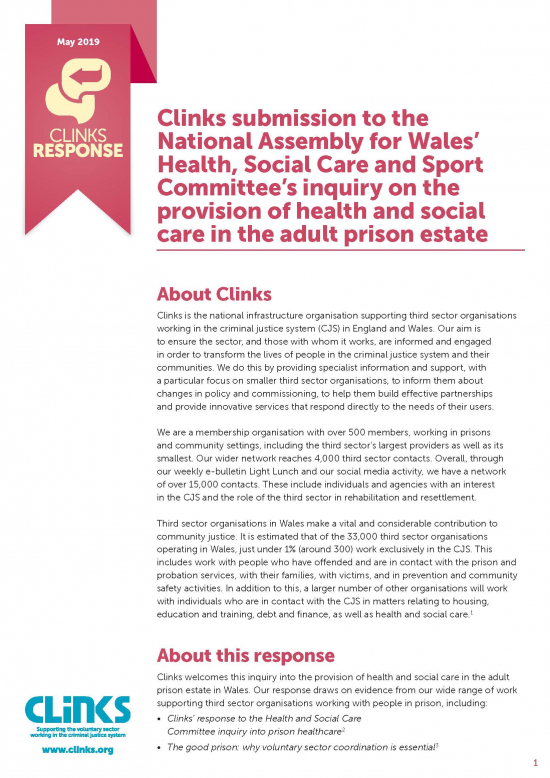 Our response draws on evidence from our work supporting voluntary sector organisations working with people in prison, alongside evidence gathered from voluntary sector organisations working in Welsh prisons, consulted with specifically for this submission.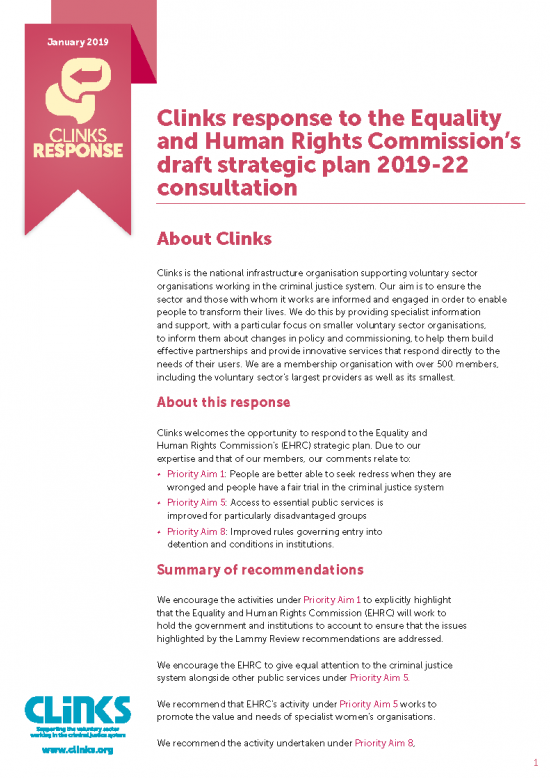 Our response to EHRC's strategic plan, focusing on priority aims 1, 5 and 8.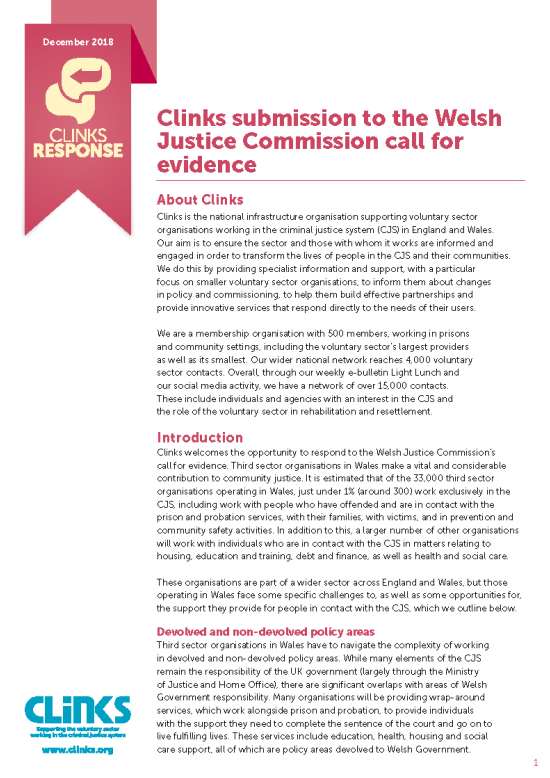 Our response outlines the need for any long term vision for justice in Wales to consider how to ensure that devolved and non-devolved policy areas can be best joined up.