Response to call for evidence to inform the inquiry into improving outcomes for women in the criminal justice system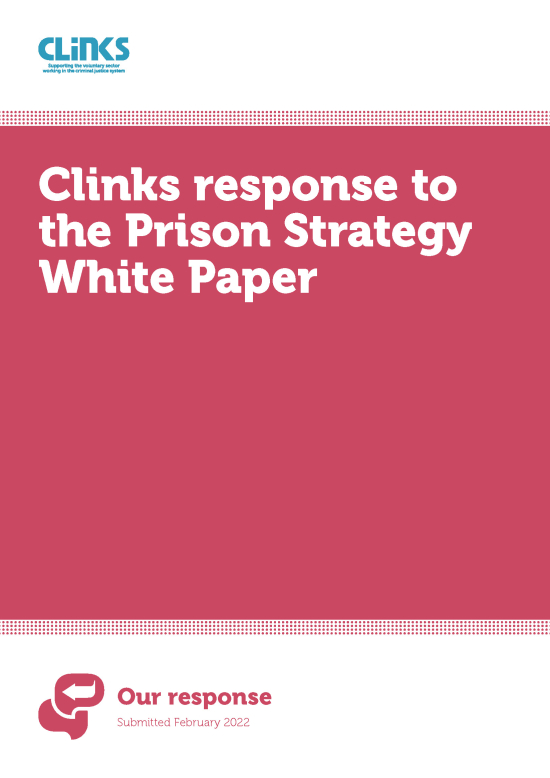 Clinks has responded to the consultation questions as set out in the Prison Strategy White Paper and welcomes the opportunity to inform future policy in this area.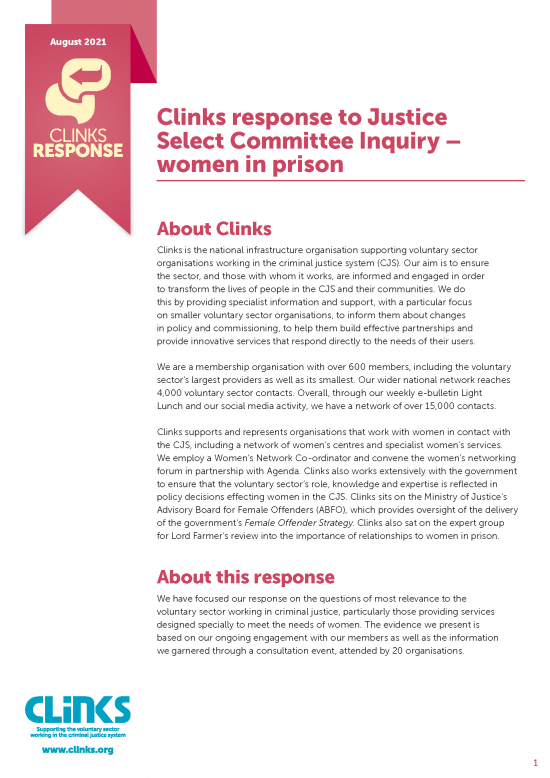 Clinks submitted a response to the Justice Select Committee's Inquiry into women in prison.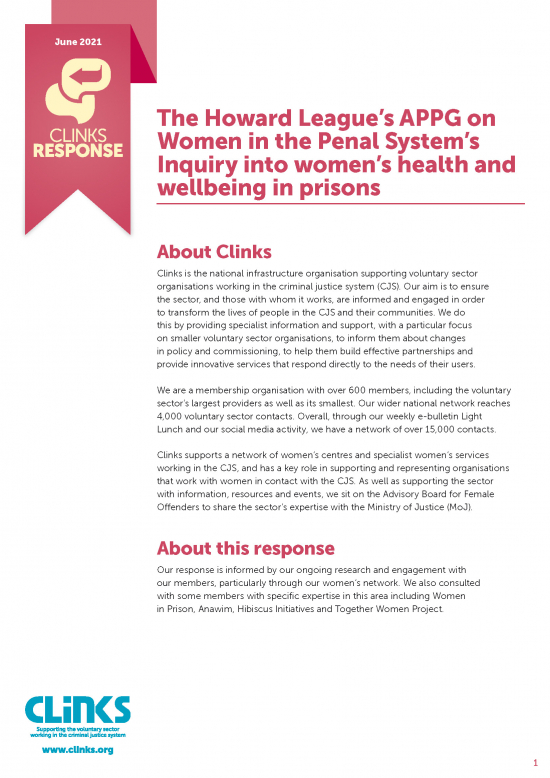 Clinks submitted evidence to the Howard League's APPG on Women in the Penal System's Inquiry into women's health and wellbeing in prisons.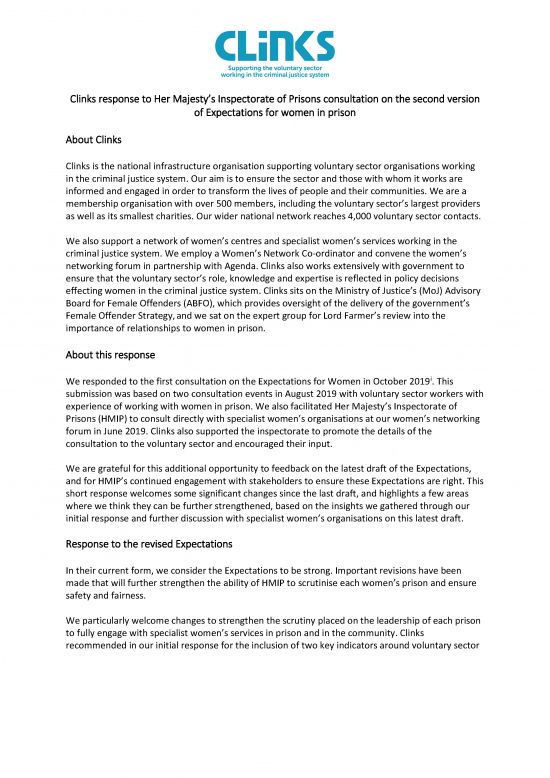 Clinks provided further feedback to Her Majesty's Inspectorate of Prisons (HMIP) on the development of a revised set of Expectations for Women, the criteria used to conduct inspections of women's prisons.
Older people are the fastest growing age group in the prison population. There are triple the number of people aged 60 and over in prison than there were 16 years ago. This response details a range of issues facing older people in prison and gives recommendations for how the criminal justice system can adapt to meet their needs.