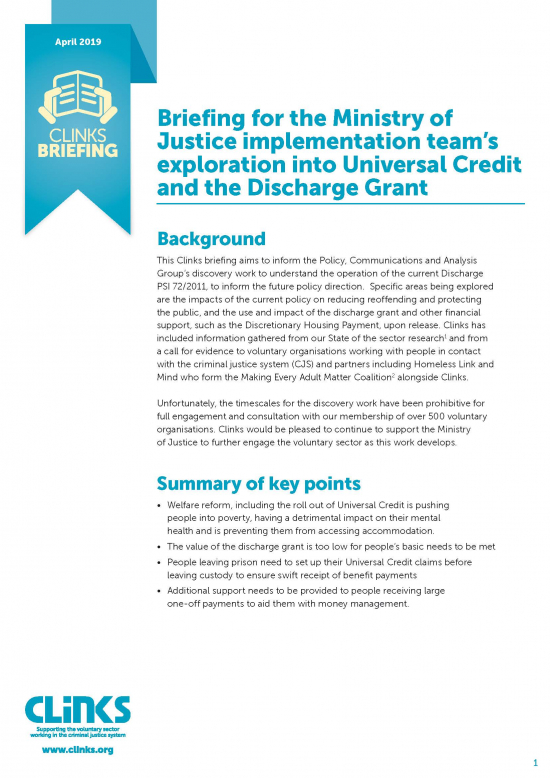 This Clinks briefing for the Ministry of Justice sets out the impacts of the current discharge grant policy on the wellbeing of people leaving prison and on rates of reoffending.
This briefing covers potential opportunities for voluntary sector organisations to be involved in healthcare services for people in contact with the criminal justice system.
This briefing examines the relationship between debt and financial issues and women's offending.