This document reviews the question of 'what is good evidence?' from three p
This is an introduction and overview of the main themes around evaluation and evidence, including links to a range of resources.
This guide provides tips on how to approach report writing. It includes a suggested template and links to good examples and information to help you explore the topic further.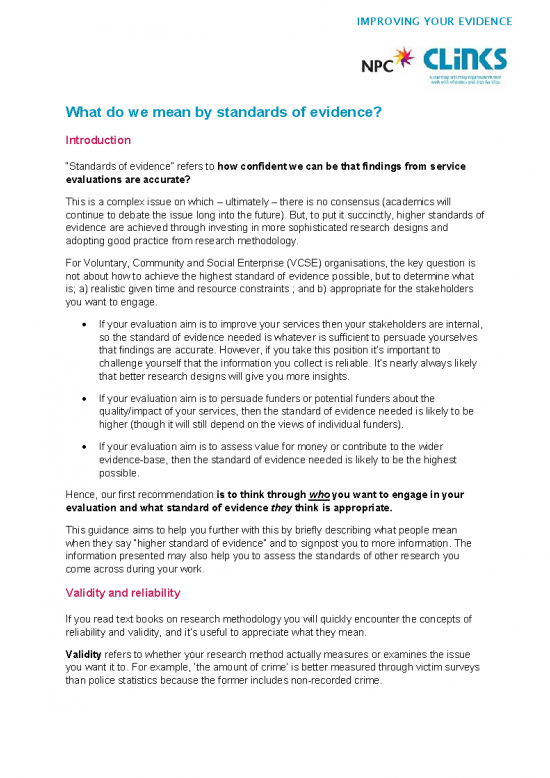 What people mean when they say "high standard of evidence", and what you can do to achieve this.