An overview of the legal responsibilities, structures and potential changes to the criminal justice system in a Welsh context.
This briefing covers potential opportunities for voluntary sector organisations to be involved in healthcare services for people in contact with the criminal justice system.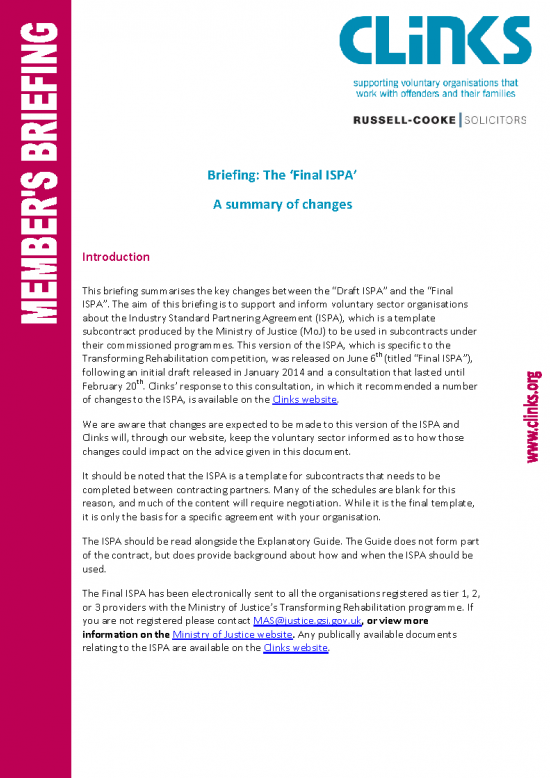 This briefing summarises the key changes between the "Draft ISPA" and the "Final ISPA".