Our response focusses on the health inequalities faced by a large group of people in the criminal justice system, the link between poor health and coming into contact with the criminal justice system, and how prevention is of central importance to address the health inequalities they face.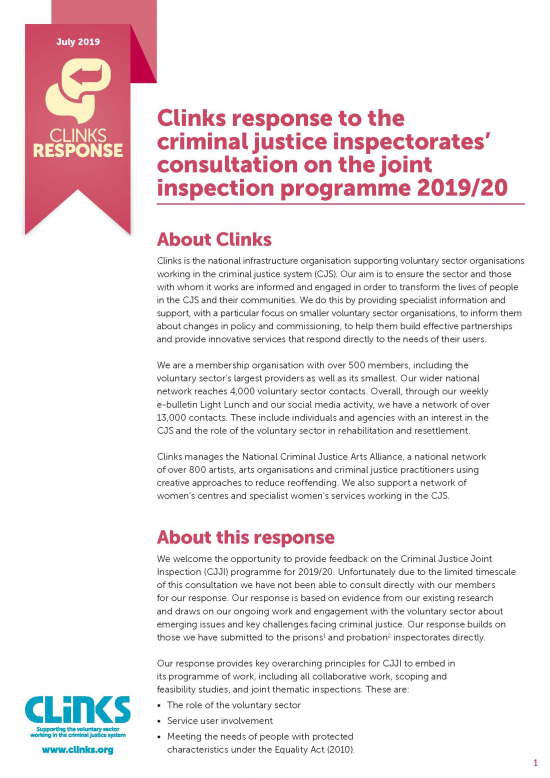 Our response is based on evidence from our existing research and draws on our ongoing work and engagement with the voluntary sector about emerging issues and key challenges facing criminal justice. 
Clinks has submitted evidence to the Ministry of Justice's Triennial Review of the Parole Board.