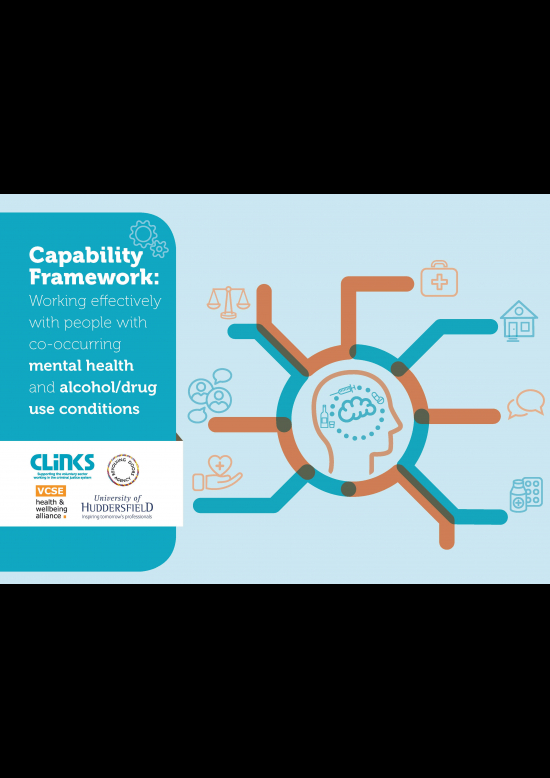 The capability framework describes the values, knowledge and skills required for effective care of people with co-occurring conditions.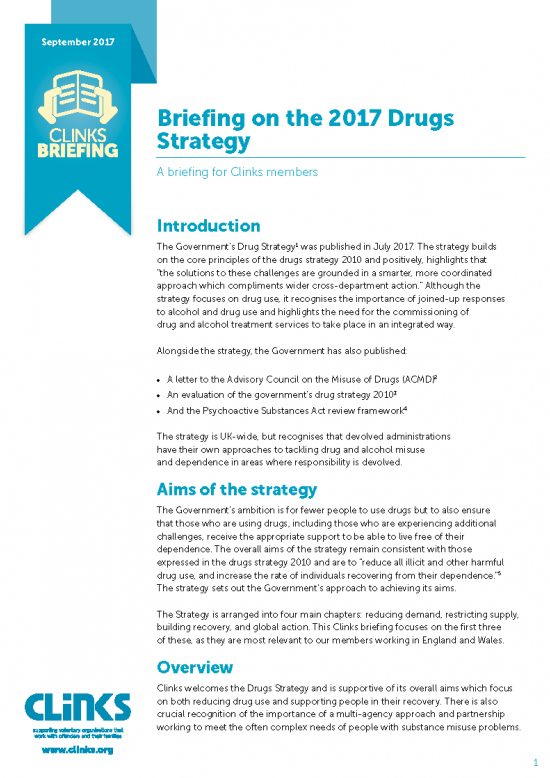 The Government published the Drug Strategy in July, which Clinks welcomes.
This briefing covers potential opportunities for voluntary sector organisations to be involved in healthcare services for people in contact with the criminal justice system.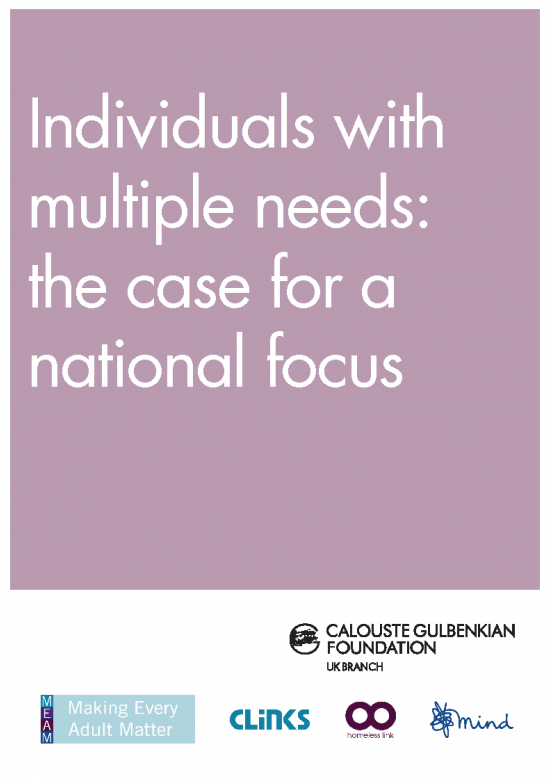 This briefing paper published by the MEAM coalition and the Gulbenkian Foundation sets out the case