Voluntary organisations led by BAME people have set out five areas for action that HMPPS must take in order to address the challenges of BAME-led organisations in the criminal justice system.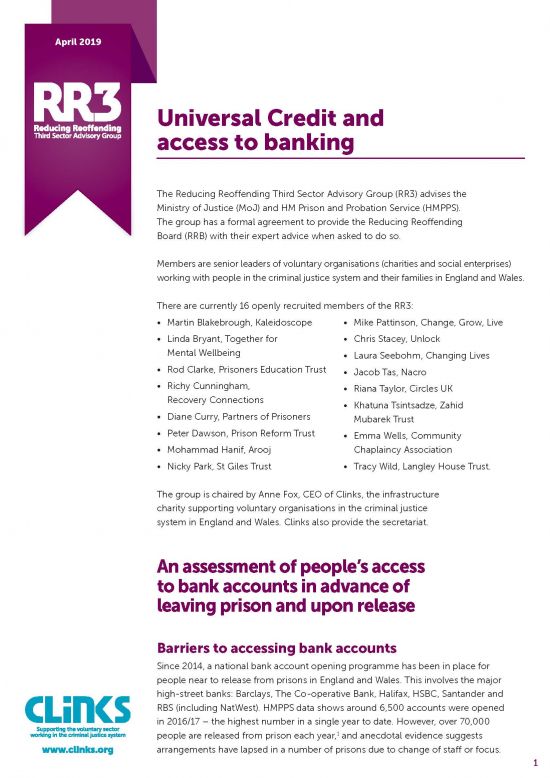 The Reducing Reoffending Third Sector Advisory Group (RR3) submitted evidence to the Reducing Reoffending Board (RRB) on the barriers people face in accessing bank accounts and Universal Credit in advance of leaving prison and upon release.
In this discussion paper, the RR3 sets out key issues and ideas that we believe will support the voluntary sector's engagement with the prison reform programme.