Publications: delve into the detail
Research and analysis on issues facing the sector. Guides and briefings to support our members. Responses to government consultations. Case studies of good practice.
The findings of an assessment of Clinks' impact, looking at our work since the previous impact assessment in 2016.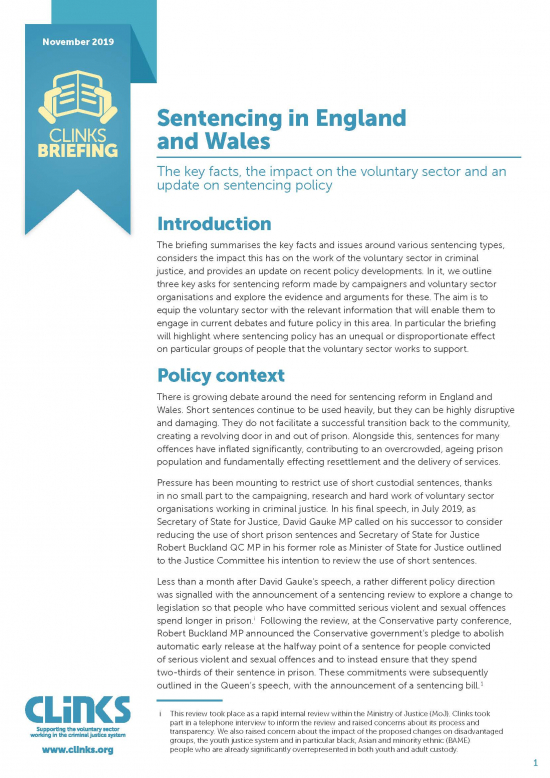 The key facts, the impact on the voluntary sector and an update on sentencing policy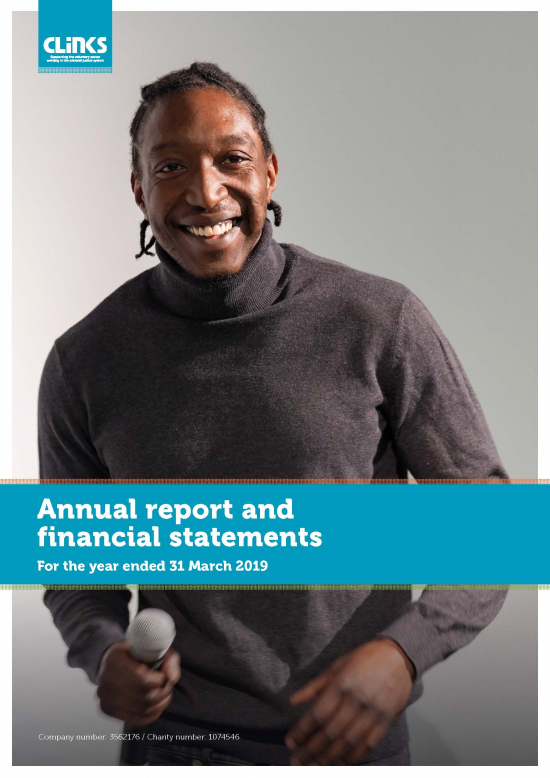 The trustees present their annual report and the audited financial statements.
Clinks @clinks_tweets · 1 week
Even a minor criminal history can produce lifelong barriers to employment, volunteering, housing and travelling abroad. The #Fairchecks movement is calling for change - so that everybody has the chance to fulfil their potential. Join today: https://fairchecks.org.uk
Clinks @clinks_tweets · 1 week
FUNDING: Grants from £10,000 to £20,000 are available from AB Charitable Trust for charities working to support: migrants, refugees and asylum seekers; criminal justice and penal reform; and human rights. Find our more and apply before 26th Jan here: http://abcharitabletrust.org.uk/funding.htm
Clinks @clinks_tweets · 1 week
Our work: our latest projects and activities
What Clinks is doing to support, promote and represent the voluntary sector working in the criminal justice system.
Clinks thinks the Ministry of Justice should develop a clear strategy for reducing the number of people in prison.
Local statutory agencies and commissioners should recognise the value of local voluntary organisations working in the criminal justice system.
A clear government strategy is needed to advocate for consistent and specialist services that support positive social relationships.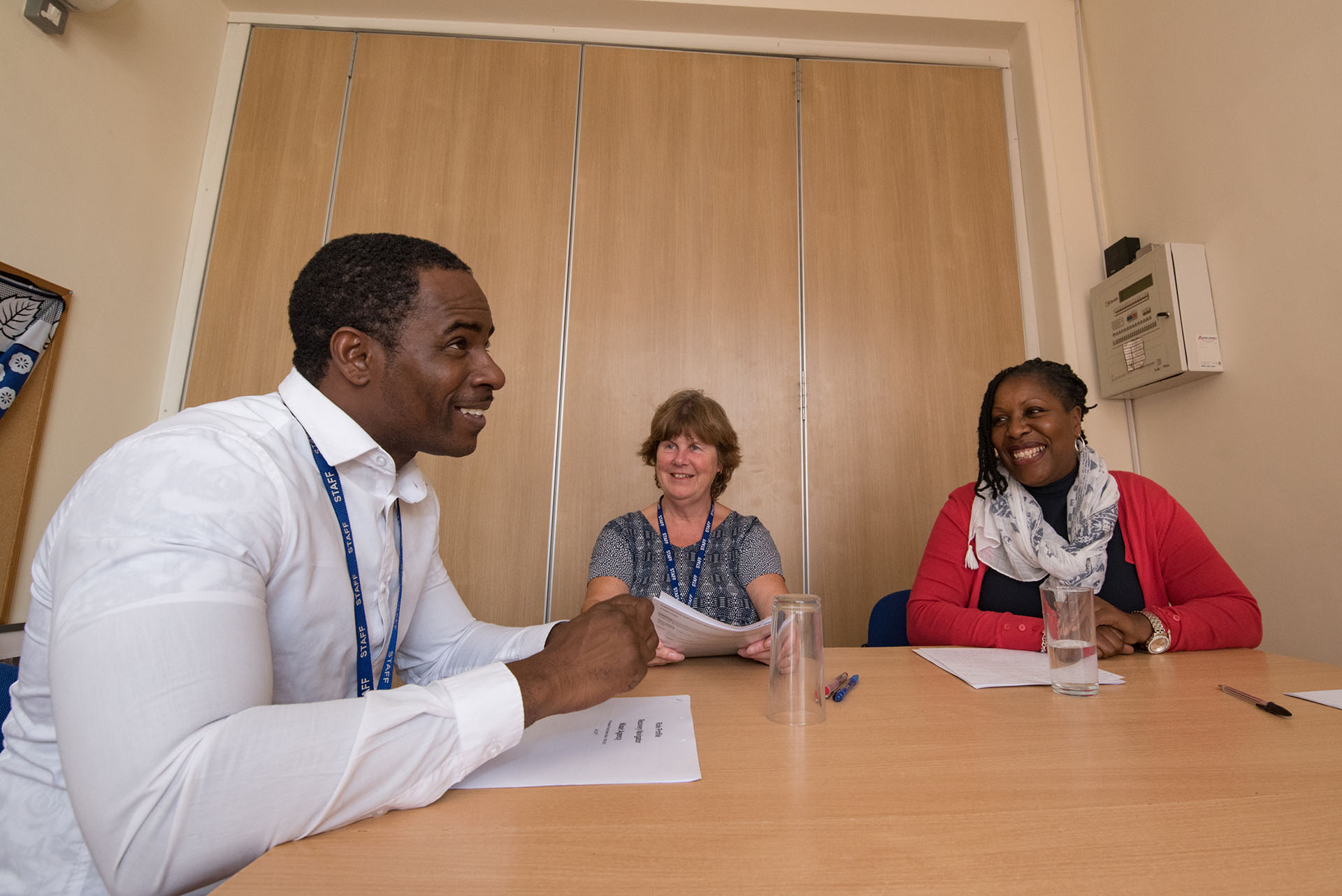 Join Clinks: be heard, informed, and supported
Are you a voluntary organisation supporting people in the criminal justice system? Join our network of over 500 members. Clinks membership offers you:
A voice to influence change
Practical assistance to be effective and resilient
Support from a community of like-minded professionals.
Membership starts at just £20 per year and is free for organisations with little income.
Join Clinks today
Subscribe: sign up for our e-bulletins
Light Lunch...
News, funding opportunities, resources, events, marketing info and the latest developments in the criminal justice system. Sent to you on Fridays.
Jobs: work in the voluntary sector
Browse hundreds of work and volunteering opportunities at voluntary organisations working with people in the criminal justice system.
to
Location
Whittington Hospital or Newham University Hospital
Directories: find the support you need
Search our directories for organisations, partners, consultants, mentors and funding opportunities.