Publications: delve into the detail
Research and analysis on issues facing the sector. Guides and briefings to support our members. Responses to government consultations. Case studies of good practice.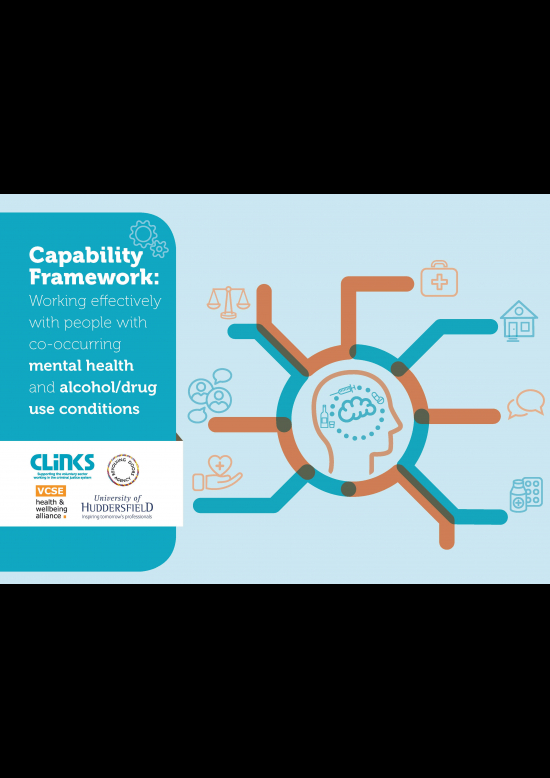 The capability framework describes the values, knowledge and skills required for effective care of people with co-occurring conditions.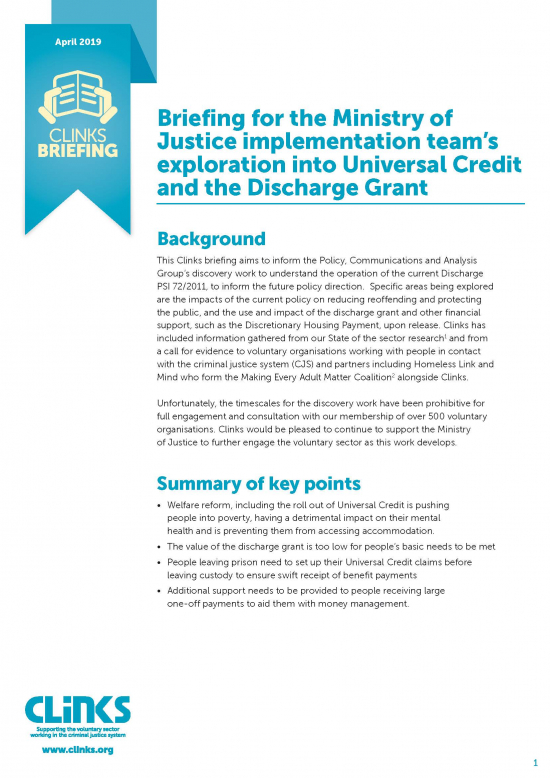 This Clinks briefing for the Ministry of Justice sets out the impacts of the current discharge grant policy on the wellbeing of people leaving prison and on rates of reoffending.
Events and training: get involved, improve your skills
Clinks @clinks_tweets · 2 weeks
Our Women's Network Coordinator Jackie Lowthian is delighted to be at the #prtTransformingLives conference today at @UKSupremeCourt  hearing about @PRTuk's important work in addressing inequalities for women in the criminal justice system.
Clinks @clinks_tweets · 2 weeks
Happy #InternationalDayofCharity to all of our fantastic members working in the criminal justice system. Voluntary organisations play a vital role in both delivering services and campaigning for change. Today let's celebrate their amazing work.
Clinks @clinks_tweets · 2 weeks
Our work: our latest projects and activities
What Clinks is doing to support, promote and represent the voluntary sector working in the criminal justice system.
A cross departmental strategy for women and girls, led by the Ministry of Justice, should ensure that women are diverted away from the criminal justice system at the earliest opportunity.
We should embed the involvement of people with lived experience throughout the criminal justice system to inform policy and practice.
Volunteering should be championed by the Ministry of Justice, courts, probation services and prisons.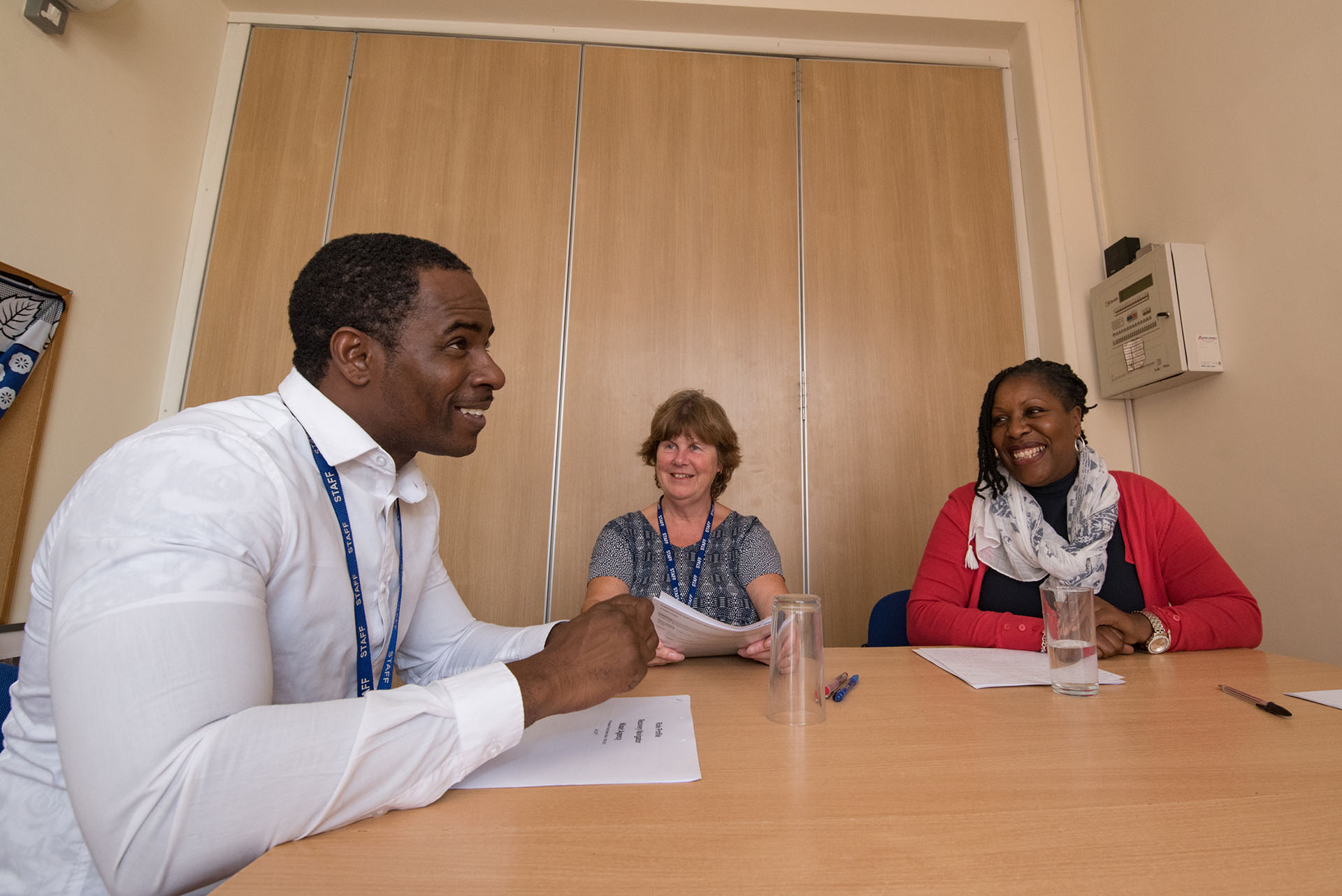 Join Clinks: be heard, informed, and supported
Are you a voluntary organisation supporting people in the criminal justice system? Join our network of over 500 members. Clinks membership offers you:
A voice to influence change
Practical assistance to be effective and resilient
Support from a community of like-minded professionals.
Membership starts at just £20 per year and is free for organisations with little income.
Join Clinks today
Subscribe: sign up for our e-bulletins
Light Lunch...
News, funding opportunities, resources, events, marketing info and the latest developments in the criminal justice system. Sent to you on Fridays.
Jobs: work in the voluntary sector
Browse hundreds of work and volunteering opportunities at voluntary organisations working with people in the criminal justice system.
Organisation
The Triangle Trust 1949 Fund
Location
Quarterly Trustee Meetings are held in London
Salary
£13,437.83 per annum (pro rata of £22,600)
Directories: find the support you need
Search our directories for organisations, partners, consultants, mentors and funding opportunities.