Publications: delve into the detail
Research and analysis on issues facing the sector. Guides and briefings to support our members. Responses to government consultations. Case studies of good practice.
The key to overcoming institutionalised racism in work with black, Asian and minority ethnic people in contact with the criminal justice system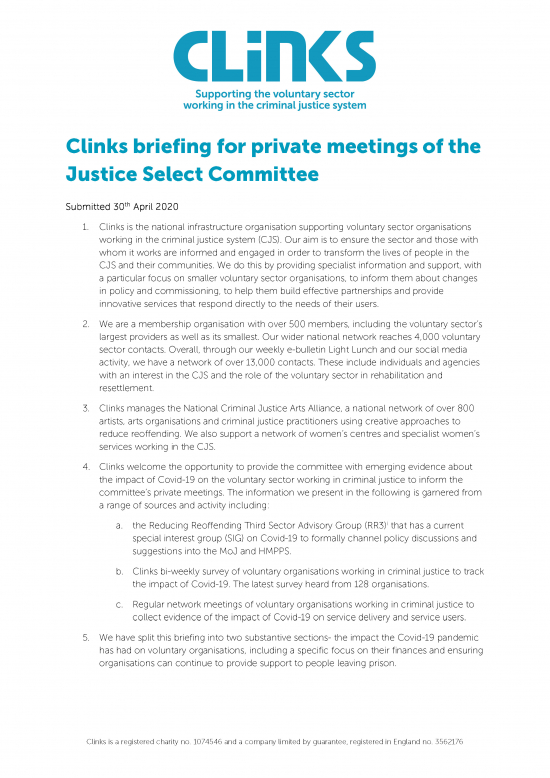 Clinks briefing for private meetings of the Justice Select Committee 30th April
Events and training: get involved, improve your skills
Clinks @clinks_tweets · 1 month
Prisons and Probation Minister Lucy Frazer QC MP gives an update on the rollout of video calling in prisons, what's involved in setting establishments up with this technology, and what prisoners and their friends and family can expect. https://t.co/PvUwDCJZhU?amp=1
Clinks @clinks_tweets · 1 month
Clinks @clinks_tweets · 1 month
"People who are being released from prison are entering an unrecognisable world." - Clinks' Amanda Sherriff describes how services are responding to their needs during the Covid-19 pandemic. https://t.co/8iIlB0sLuM?amp=1
Our work: our latest projects and activities
What Clinks is doing to support, promote and represent the voluntary sector working in the criminal justice system.
A cross departmental strategy for women and girls, led by the Ministry of Justice, should ensure that women are diverted away from the criminal justice system at the earliest opportunity.
A clear government strategy is needed to advocate for consistent and specialist services that support positive social relationships.
Clinks thinks all sectors working in the criminal justice system must work to tackle racism and discrimination.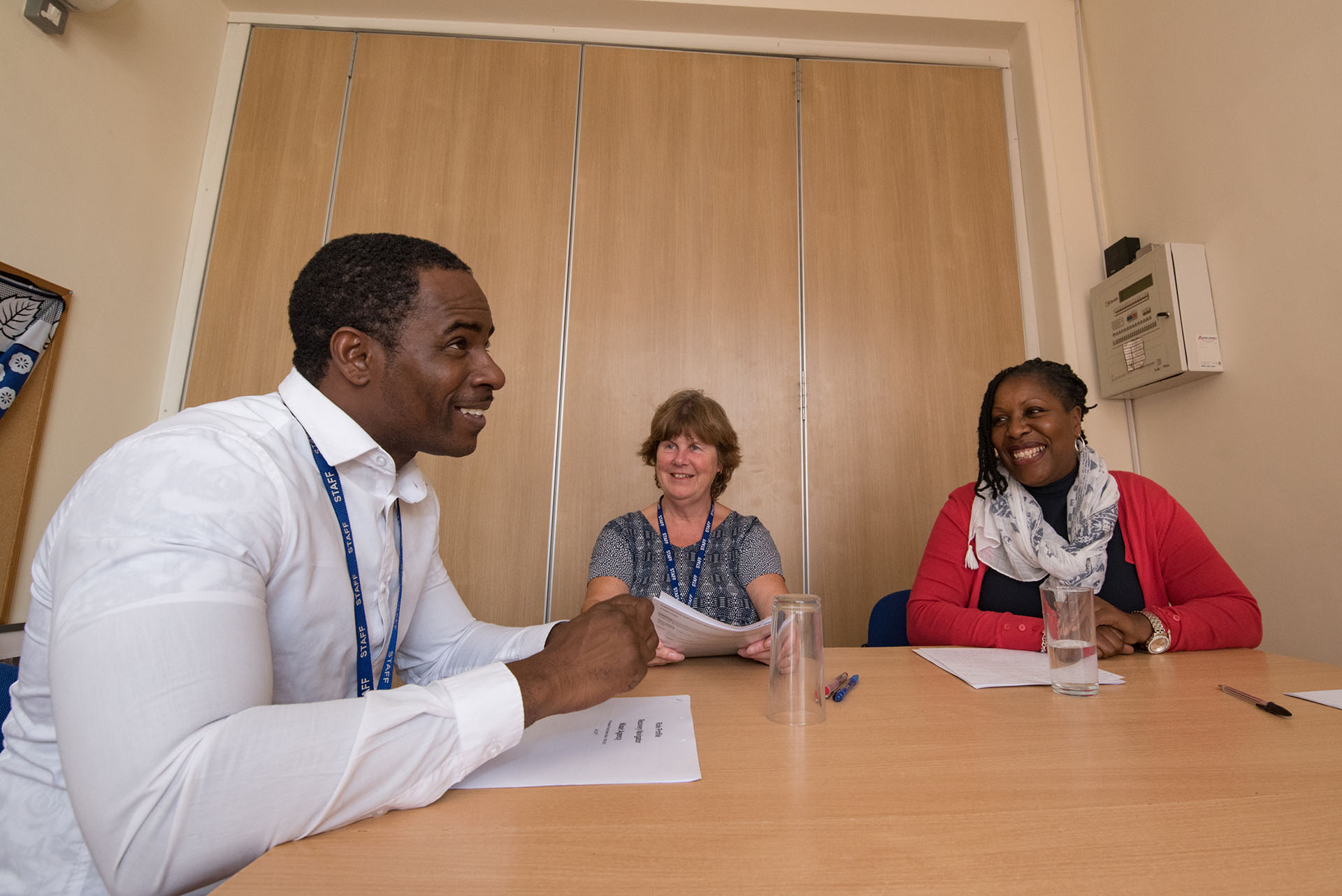 Join Clinks: be heard, informed, and supported
Are you a voluntary organisation supporting people in the criminal justice system? Join our network of over 500 members. Clinks membership offers you:
A voice to influence change
Practical assistance to be effective and resilient
Support from a community of like-minded professionals.
Membership starts at just £20 per year and is free for organisations with little income.
Join Clinks today
Subscribe: sign up for our e-bulletins
Light Lunch...
News, funding opportunities, resources, events, marketing info and the latest developments in the criminal justice system. Sent to you on Fridays.
Jobs: work in the voluntary sector
Browse hundreds of work and volunteering opportunities at voluntary organisations working with people in the criminal justice system.
Directories: find the support you need
Search our directories for organisations, partners, consultants, mentors and funding opportunities.